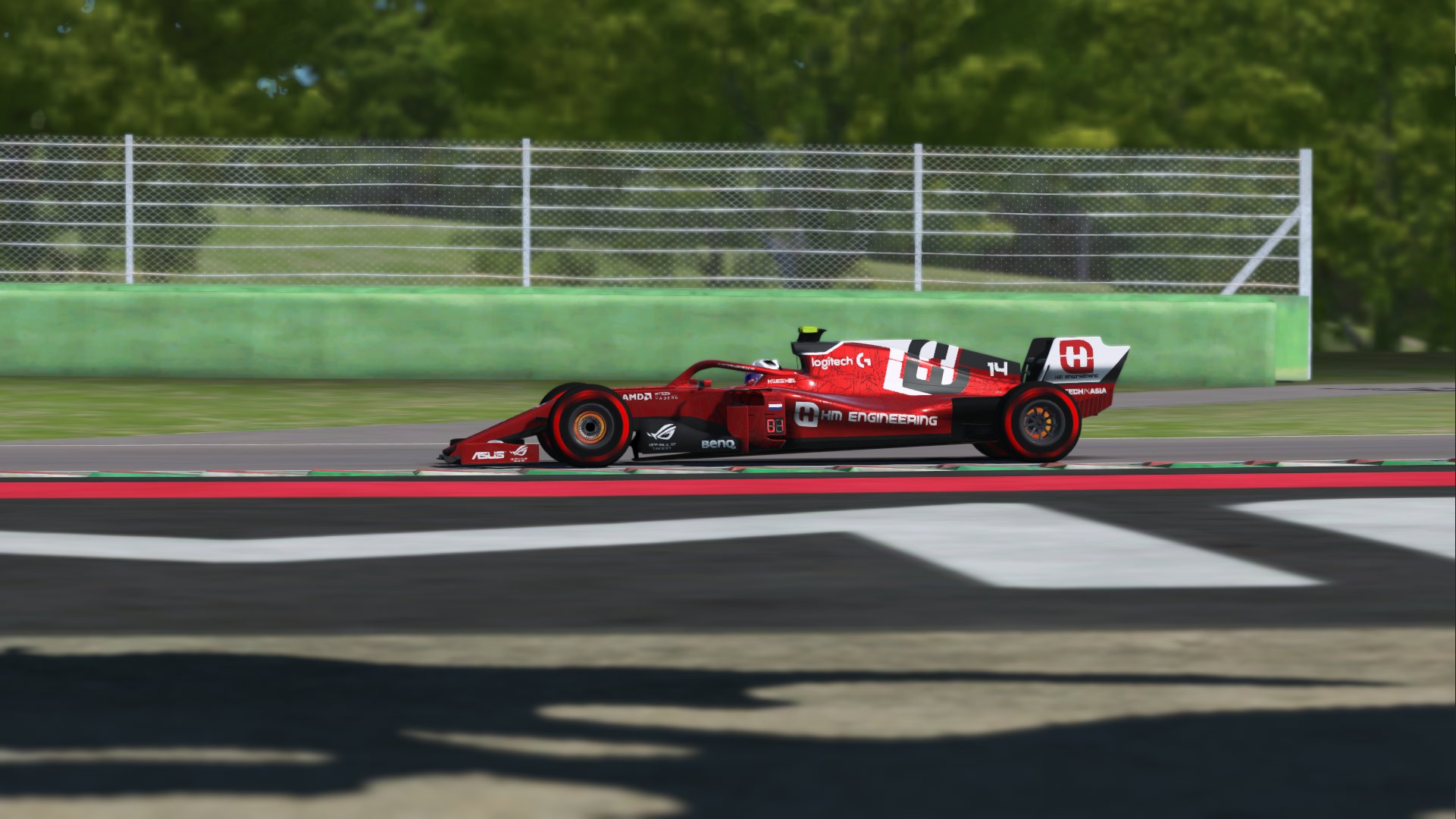 Round 2 of the Formula SimRacing season was mixed for HM Engineering it can be said, with many high and low points. However the weekend ended with a victory in PRO courtesy of Philip Kraus and a first podium in WC.
ACA
The Academy race was mixed for the team. Stoyan Barbukov was the team's highest finisher, repeating his finishing position from Malaysia to finish in fourth, a slight disappointment after starting on the front row. Despite not making the podium yet, Stoyan now leads the drivers standings. It was a case of damage limitation for Matthew Tuson after a tough race resulting from a poor qualifying in fourteenth. He made his way up to seventh. Elsewhere, Claudio Cunha just missed out on points in sixteenth, whilst Calvin Rainert and Joao Gabriel unfortunately failed to finish the race.
ACA Results
HM Engineering;
4. Stoyan Barbukov
DNF. Joao Gabriel
HME Invictus Motorsport;
7. Matthew Tuson
16. Claudio Cunha
DNF. Calvin Rainert
PRO
It was a topsy-turvy race for HM in PRO as many of their key players dropped out, including Malaysia winner Luke Maguire, who fell victim to a technical issue from another driver and had to retire, whilst Jan Woznica had a brake failure. It was Philip Kraus to do the honours for HM when it came to fighting for the race win and in a fighting drive from eleventh, he worked his way to the front and duly won the race. Ariff Roslan finished in fifth ahead of Roman Yakubovich in sixth, whilst debutant Maarten van Loozenoord finished in thirteenth ahead of Stephen Michaels in fourteenth. As a result of this, Phil Kraus now leads the drivers standings, whilst HM Engineering lead the constructors.
PRO Results
HM Engineering;
1. Philip Kraus
13. Maarten van Loozenoord
14. Stephen Michaels
DNF. Jan Woznica
DNF. Luke Maguire
HME Invictus Motorsport
5. Ariff Roslan
6. Roman Yakubovich
World Championship
Despite another race that could've ended slightly better, it was a satisfying result in the top class as HM made the podium for the first time. Luke Maguire took the team's first pole, and built up a gap, looking to have the race under control, but a couple of mistakes at the chicane meant his two stop dropped him out of the points and after a couple of collisions he retired from the race. This promoted Jeroen Kweekel to the lead, however he couldn't quite resist the Burst Esport cars of Jernej Simoncic and Michi Hoyer. However he successfully fended off Evolution Motorsport's Dennis Jordan for third. Whilst Stephen Michaels finished in fifteenth and Thomas Wach in sixteenth in an intense midfield fight.
WC Results
HM Engineering Red;
3. Jeroen Kweekel
15. Stephen Michaels
HM Engineering Yellow
16. Thomas Wach
DNF. Luke Maguire
This weekend sees the third round of the Formula SimRacing season, taking place at the Indianapolis Motor Speedway on the 12th April. You can watch all 3 series live on the Formula SimRacing YouTube channel.