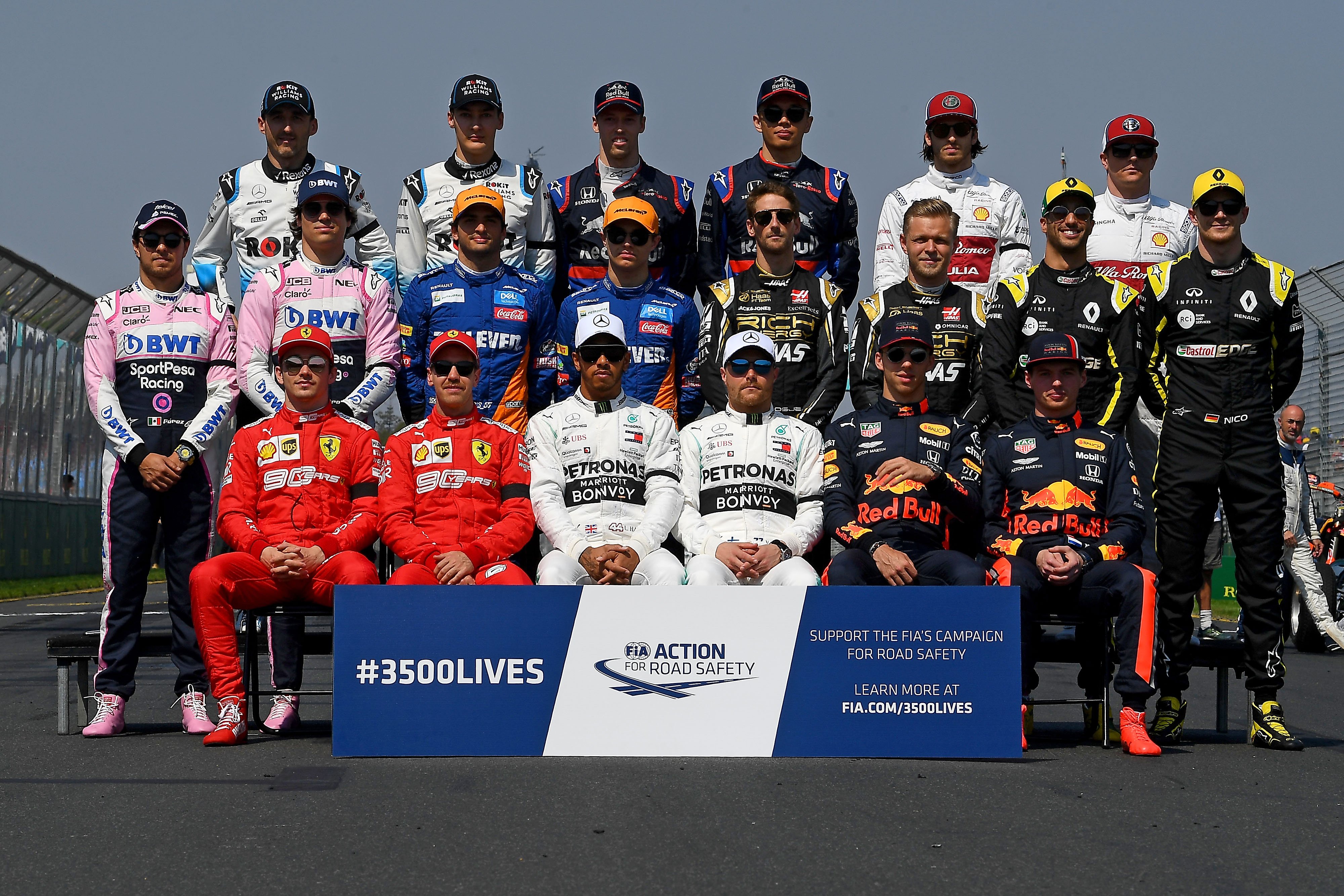 After another title for Lewis Hamilton and Mercedes in 2018 despite a competitive Ferrari and Red Bull, the big question was, could they do it again? There was a lot of anticipation, with many driver changes and stories to develop. After an impressive rookie season with Sauber, Charles Leclerc switches places with Kimi Raikkonen and joins the prancing horse, Pierre Gasly joins Red Bull after Daniel Ricciardo's shock move to Renault, Robert Kubica makes a miraculous comeback after 8 years on the sidelines after life changing injuries in a rally accident, and 4 drivers contest their rookie seasons. Lando Norris, George Russell, Alexander Albon and Antonio Giovinazzi.
Ferrari make preseason headlines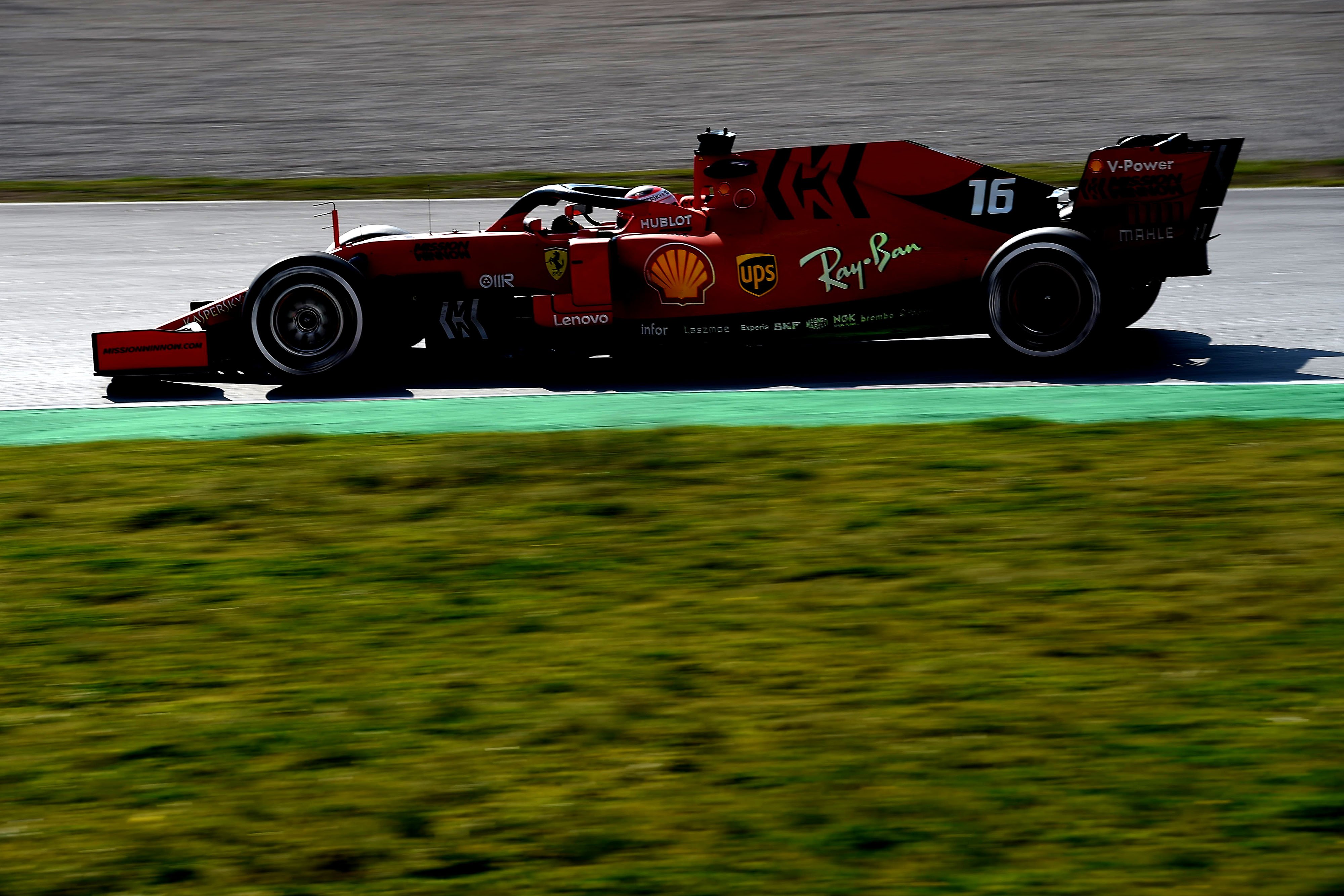 As the cars rolled out for the first time it was the prancing horse who were believed to have a significant advantage over the rest, being consistently faster than the rest. Will Buxton even stated he believes Red Bull were ahead of Mercedes after a solid start with their Honda engine, despite a few offs for their new signing Pierre Gasly. The big question was, were Mercedes hiding something or were they genuinely on the back foot?
Mercedes dominates whilst Ferrari falter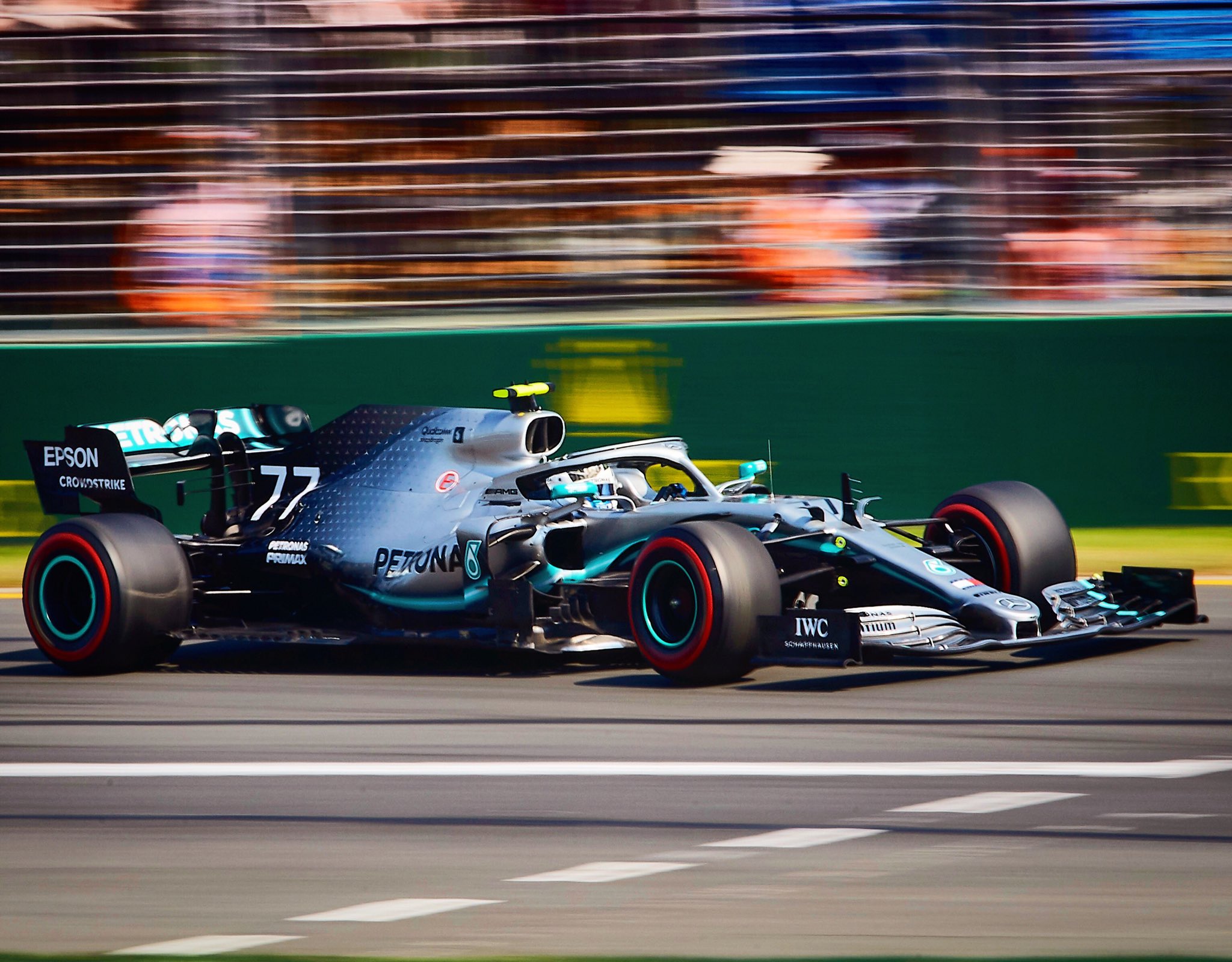 The answer came in Melbourne, with a convincing 1-2 for Mercedes, whilst Ferrari struggled and finished in fourth and fifth behind Max Verstappen. However it was a revitalised Valtteri Bottas, coming back from a winless 2018, to take the lead from his team-mate Lewis Hamilton, who was nursing damage that affected his pace. Come Bahrain however, Ferrari were back. Their new signing Charles Leclerc proved he was ready for the nod by taking his first ever pole position, and leading a Ferrari front row. After a brief battle after losing the lead at the start, Leclerc had a slender lead, whilst Vettel was fighting the Mercedes. However his race unravelled when he spun when fighting Hamilton, with the flatspot shaking off his front wing and forcing an unscheduled stop. Still Leclerc was leading and was looking well on his way to his first ever win however in a cruel twist of fate, mechanical troubles hit the Monegasque, resulting in him dropping to third behind the two Mercedes, with Hamilton taking the win.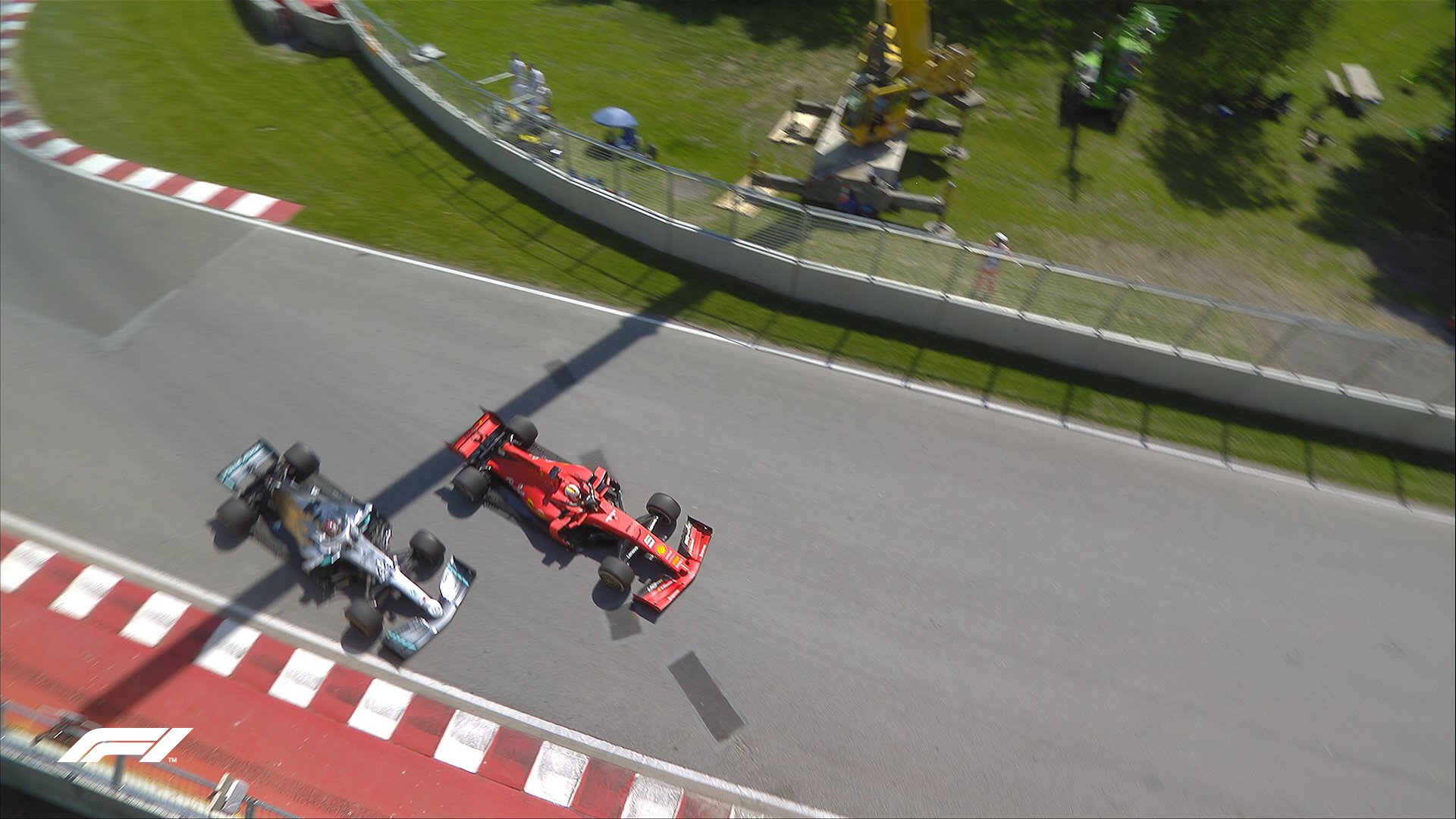 This would sum up Ferrari's start to the season. Mercedes won all of the first 8 races, finishing 1-2 in all of those races bar Monaco and Canada, with Bottas winning in Melbourne and Baku, whilst Hamilton won the other six. The thing was Ferrari had a car capable of competing with the Mercedes on tracks that suited their car. However they lost many results through poor reliability and self inflicted hammerblows. They made many operational errors, such as hesitance with team orders in both China and Spain, strategical mistakes, and an unfathomable error of judgement in Monaco, by not sending Leclerc out, thinking he was safe, resulting in a Q1 elimination at his home race. Driver errors also proved costly as well. Leclerc had dominated the Baku weekend but he crashed in Q2, putting him to the middle of the grid. Most notably a win was lost in Canada, a race Sebastian Vettel was leading but he made a mistake under pressure and received a controversial penalty to say the least for an unsafe rejoin, resulting in him losing the win to Hamilton.
Others catch up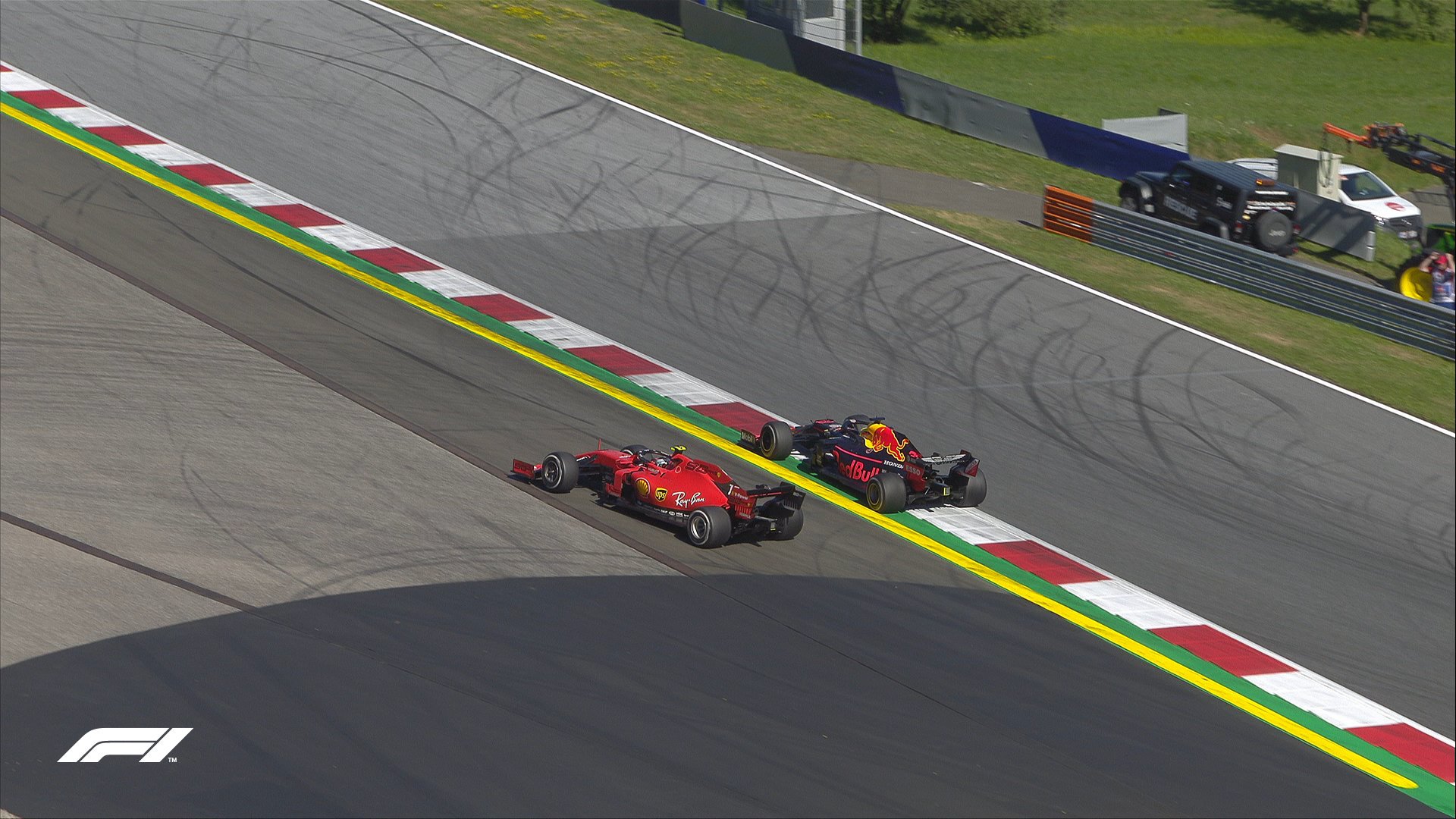 After another 1-2 in a fairly static French GP, there were many fears that this season was going to be a dull affair. But Mercedes would struggle in Austria, a race that would turn out to be a thrilling battle between two drivers who many consider to be future champions. Charles Leclerc took pole and looked in command of the race, whilst Max Verstappen had had a poor start and dropped down the order. Red Bull had struggled with the aero restrictions, but were catching back up, as shown when Verstappen put pressure on Hamilton right to the end in Monaco, a pass he needed to make to even stay on the podium due to a time penalty for an unsafe release. His poor start looked to have put him out of contention. However his pace was incredible, picking off cars one by one, and eventually catching Leclerc. He made the pass on the Ferrari driver at Turn 3 with a bold overtake that was investigated but cleared. Verstappen won his and Red Bull's first race of the season, and the first win for a Honda powered car since Hungary 2006.
Those two would face each other on track again after an incredible on track battle in a Silverstone thriller, which lasted much of the race, with the pair rarely giving an inch to each other, even making contact on occasions. This gave us a glimpse of what we could see in the future. Eventually Leclerc emerged in front, whilst Verstappen would lose touch with Leclerc after being hit by Sebastian Vettel. All this wasn't for the lead though as it was another Mercedes 1-2, however that involved a battle between the two Mercedes, which Bottas won initially before an unluckily timed safety car after Antonio Giovinazzi beached his car in the gravel, put him behind Lewis Hamilton, who took a sixth British Grand Prix win.
German mayhem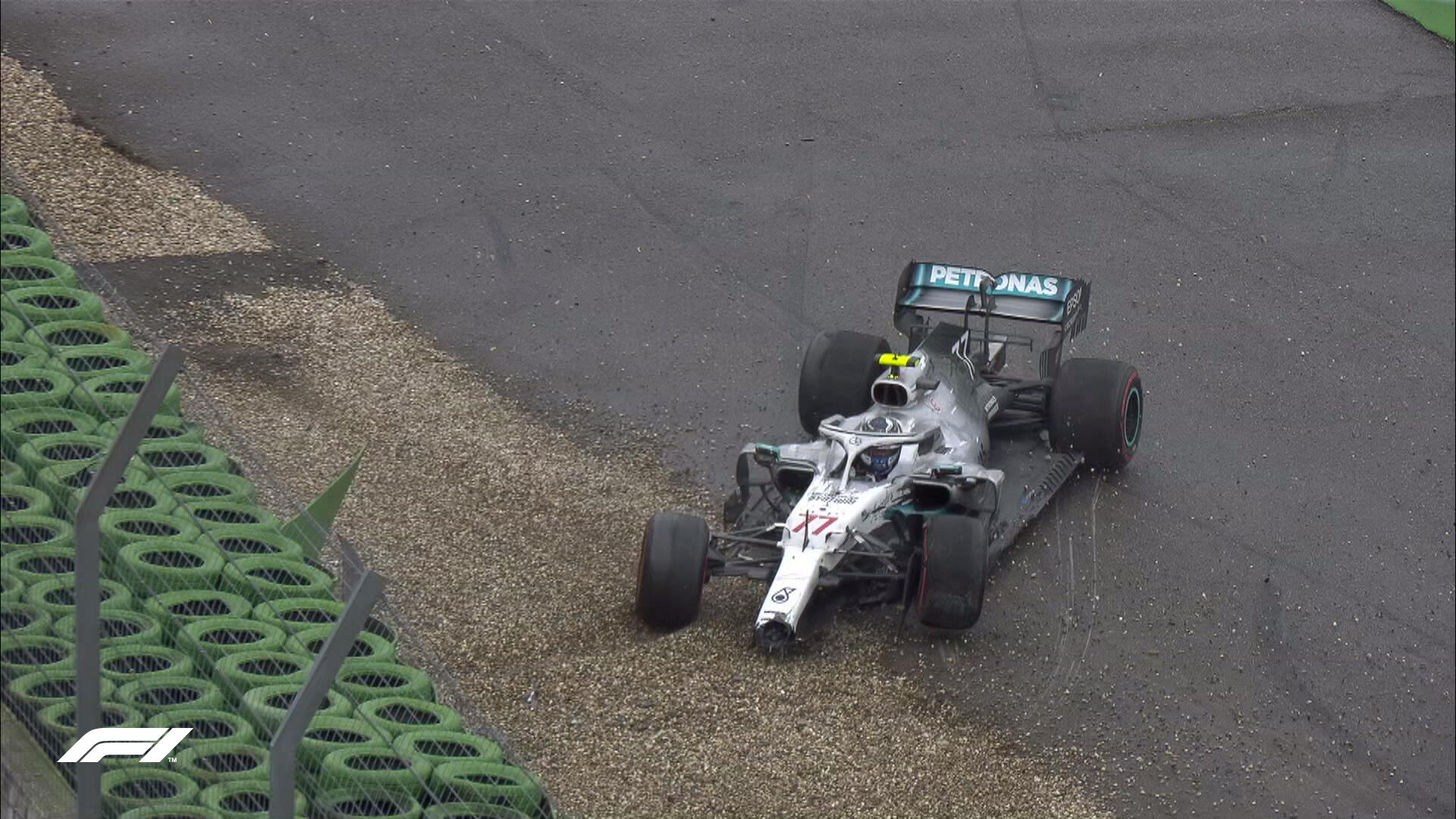 The Austrian and British races may have been thrillers, however nothing would compare to what we would see in a chaotic German Grand Prix. Mechanical failures affected both Ferraris in qualifying, putting Leclerc down in tenth and Vettel at the back. Mercedes were sporting a special livery marking their 125th anniversary, with Hamilton on pole, but rain on Sunday resulted in absolute chaos and unpredictability. Verstappen got a poor start, but mastered the tricky conditions whilst others faultered. Leclerc looked like he could challenge for the win but ran wide and skated across an incredibly slippy drag strip on the outside of the final corner complex into the wall. That drag strip caught out many drivers, including Hamilton a lap later. Unlike the others he'd be able to continue, but after further mistakes, he'd only finish in ninth, a position he inherited after the two Alfa Romeos were disqualified. Those two points were all Mercedes got, after Bottas binned it at the first corner.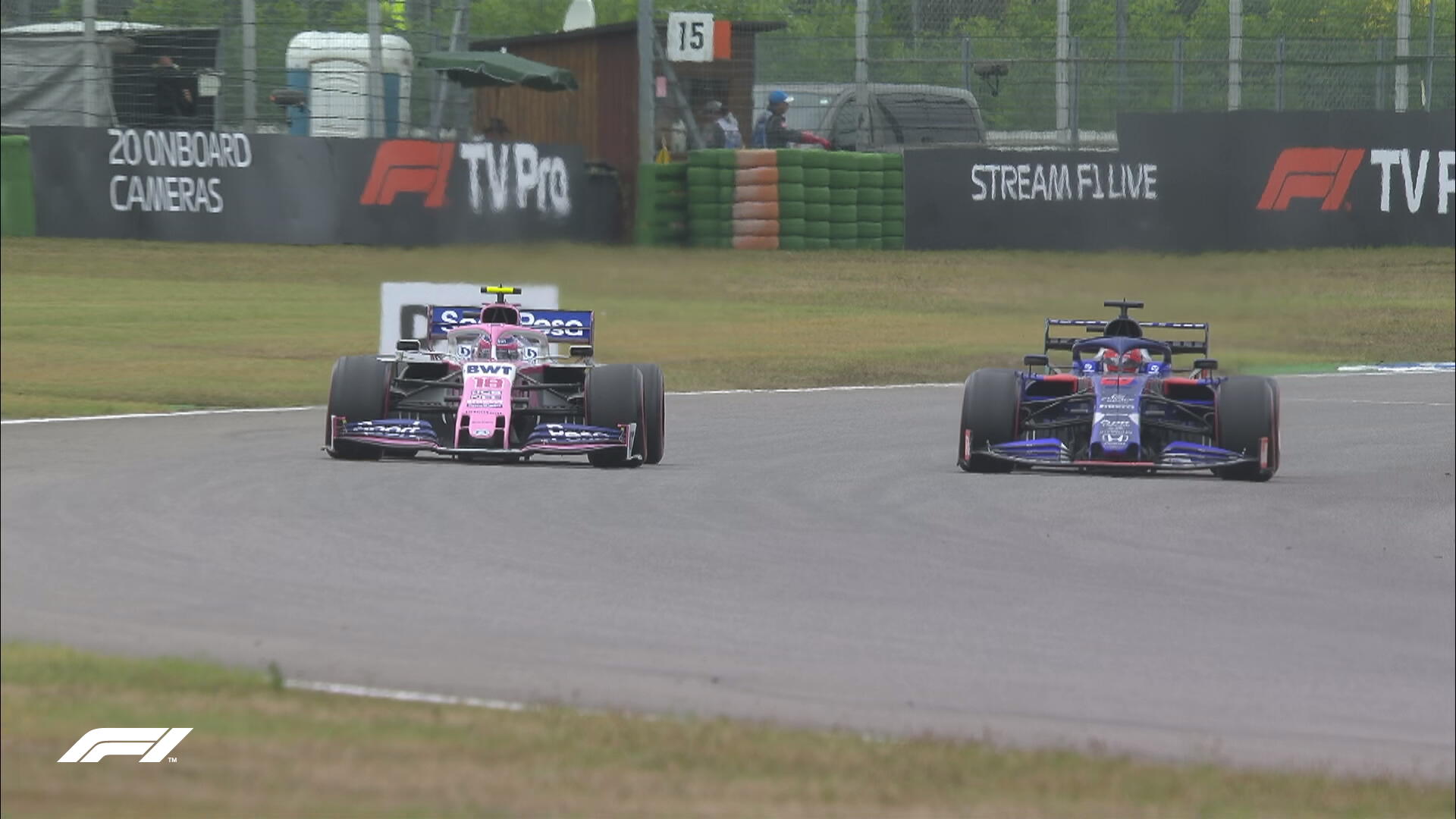 With many front runners falling by the wayside, it was a massive opportunity for midfield teams to score valuable points. Nico Hulkenberg was the driver that looked set to capitalise, but heartbreakingly he went off on that drag strip as well and was out. Lance Stroll led a portion of the race, before being passed by Verstappen, and then Daniil Kvyat, who turned out to be the midfield driver to capitalise as he took Toro Rosso's first podium since 2008.
Verstappen in the end won the race ahead of Vettel, who fought his way back to second after starting last, with Kvyat rounding out the podium. Verstappen maintained his form heading to Hungary, finally taking his first ever pole position. He looked on course to win after fighting off everything Lewis Hamilton threw at him. However Mercedes pulled off a strategical masterclass by pitting Hamilton, and he duly closed the gap and on fresher tyres made the move stick and he took the win.
Red Bull's brutality
Whilst Verstappen had made a solid start, new signing Pierre Gasly, despite showing his talent in the Toro Rosso in 2018, was struggling to be a match for his team-mate, and having numerous accidents. His low point came in Austria, where he found himself lapped by Max Verstappen. Eventually Red Bull's patience ran out, as in the summer break, they moved him back into the Toro Rosso, whilst rookie Alexander Albon received a promotion to Red Bull. Despite numerous grid penalties, Albon impressed in the second half of the season, making gutsy overtakes and proving he was worthy of the seat. This may not have worked out so badly for Pierre either, as he seemed much more comfortable away from the pressure of Red Bull.
The midfield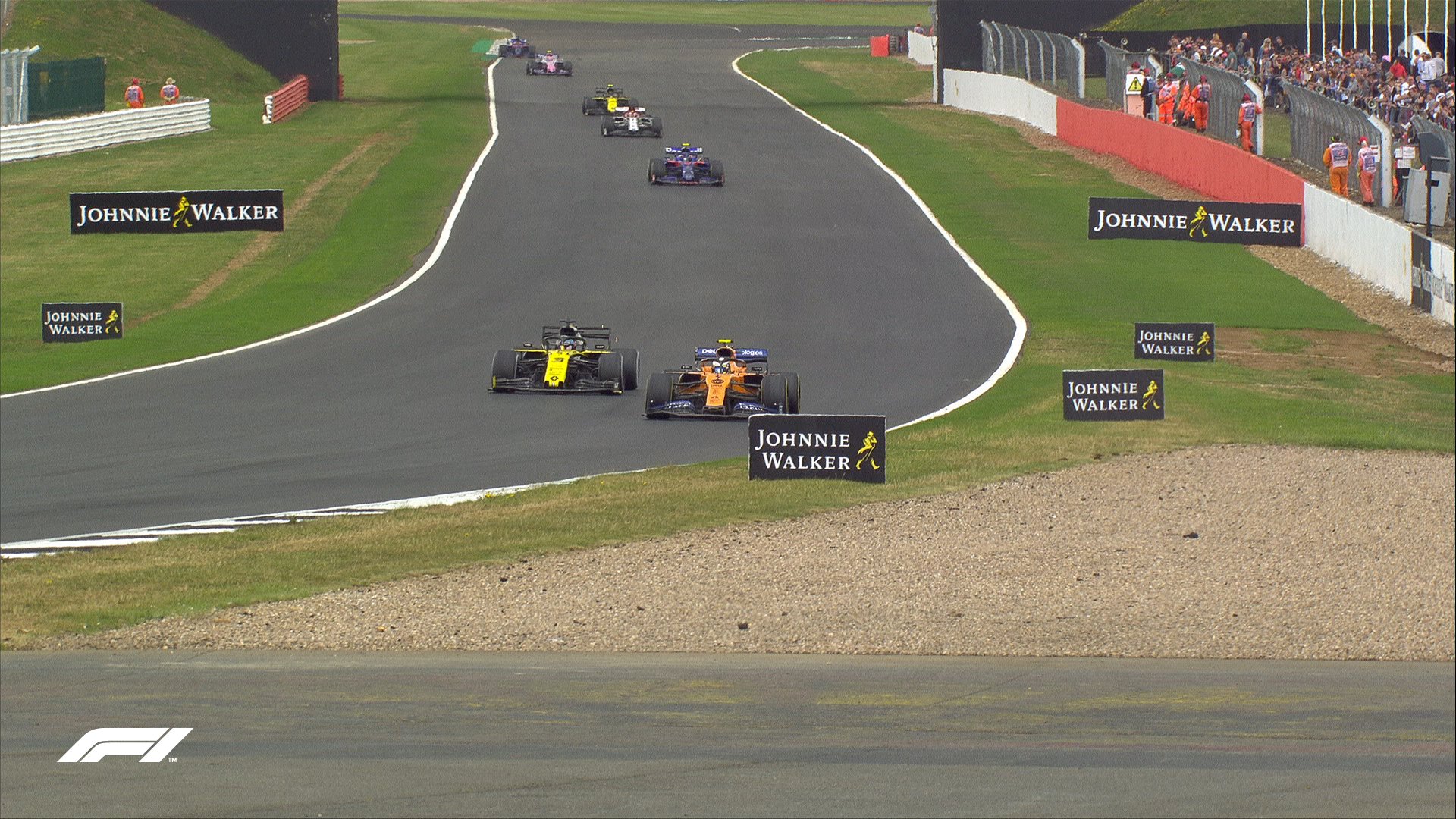 As the middle of the season approached, a resurgent McLaren were dominating the midfield pack, with new signings Carlos Sainz and rookie Lando Norris proving to be a very strong pairing. In fifth in the standings was Toro Rosso, who were having a very solid season, having taken a podium with Daniil Kvyat in Germany whilst Alexander Albon pulled in some great performances before his move to Red Bull. They sitting in fifth in the standings, They were leading Renault, who despite showing promise were failing to live up to expectations set when they joined F1. Daniel Ricciardo in particular was not as confident with his overtakes in the Renault as he was with the Red Bull. Alfa Romeo were in seventh, having showed promise in the preseason but were struggling to show that. Racing Point were in eighth, struggling compared to previous years. However this was not unexpected, their administration period put them behind in development for 2019. They seemed to have a better race car than in qualifying, they often were borderline whenever they got into Q2, but found themselves challenging the back end of points in the races.
Haas were having a miserable season. On outright pace, the car was able to compete with the rest of the midfield, but found themselves falling backwards in the races more often than not. This was due to their lack of understanding of the 2019 tyres, which had a narrow operating window, and they sat second to last in the table. They were ahead of Williams, who found themselves as this season's backmarkers after a miserable preseason that saw them miss the first two days and when the car finally rolled out, they found themselves a way off the pace. They didn't go into the summer break pointless however, as Robert Kubica inherited a point in that crazy German Grand Prix.
Written in the stars

Charles Leclerc is no stranger to tragedy in his motorsport career. During his career he lost his godfather Jules Bianchi, and 3 years later he lost his father, just before the F2 weekend in Baku, where he won the first race convincingly in tribute to his dad, and would've done the double had it not been for an unavoidable penalty in Race 2. He unfortunately had to deal with another tragedy at Spa, as just hours after taking pole, his childhood friend Anthoine Hubert was killed in a terrible accident in the supporting F2 race.
The build up to the race saw a sombre atmosphere. Charles was understandably still very numb, however when the lights went out he was a man on a mission. He instantly set about pulling a gap, and the reason why became clear later. The Mercedes was better on its tyres and in the closing laps, Hamilton chased him down. But it was too little too late, as Charles Leclerc crossed the line to take his maiden win. As Will Buxton said on Twitter, it was 'written in the stars. By those watching over him.' It was a fitting result at the end of a tragic weekend.
Leclerc had the momentum on his side and in an exciting Italian Grand Prix, he fended off the advances of both Mercedes' and won convincingly on Ferrari's home turf. It was Ferrari's first win at Monza since Fernando Alonso back in 2010, and sent the Tifosi into raptures.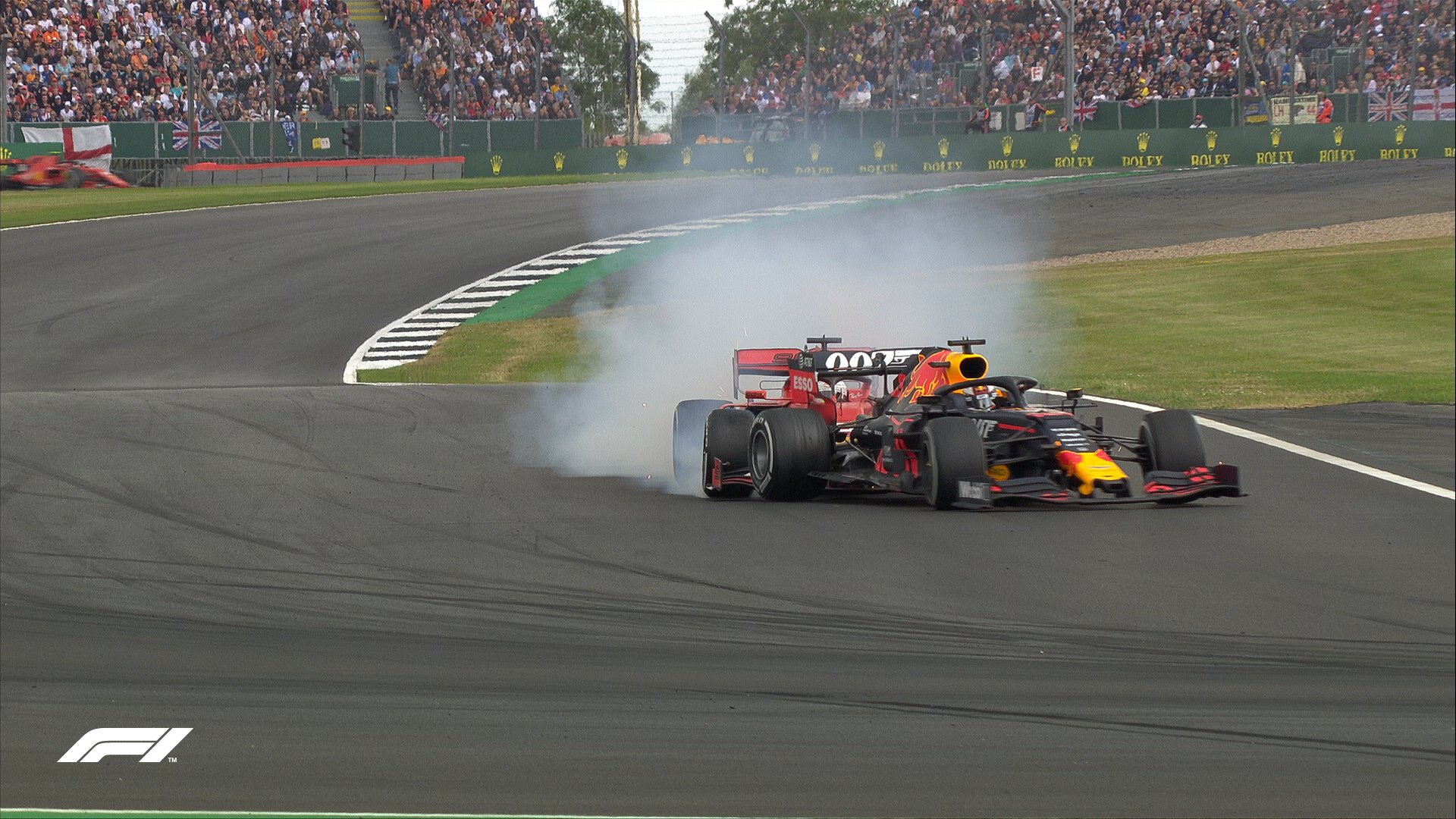 Whilst Leclerc was scoring all the plaudits, things weren't going so well on the other side of the garage, as Sebastian Vettel was on a bad run of form since losing the win in Canada. He was consistently outpaced by his younger team-mate and was making multiple mistakes. These included crashing into Verstappen at Silverstone and worst of all, spinning on his own accord at the Ascari chicane in Monza, and rejoining the track into Lance Stroll's Racing Point. However he would bounce back in Singapore, a track he is always fast at. He took advantage of a better strategy than his team-mate to take his first win in over a year.
Ferrari maintained their advantage at Sochi, however that race would turn out to be another one that went away, as when Sebastian Vettel stopped out on track after a mechanical failure, it brought out the Virtual Safety Car, and then the full safety car, which enabled the two Mercedes to get ahead of Charles Leclerc for good measure, and on a tricky track to overtake, thats how the order stayed, with Hamilton winning. Japan and Mexico also proved to be a bodge job for Ferrari. Both drivers made mistakes within seconds after locking out the front row in Suzuka. Vettel making a poor start, whilst Leclerc collided with Verstappen at Turn 1, allowing Valtteri Bottas to take the win. Another race was then lost to Mercedes in Mexico after a poor strategy for Leclerc allowed Hamilton to win once again.
History is made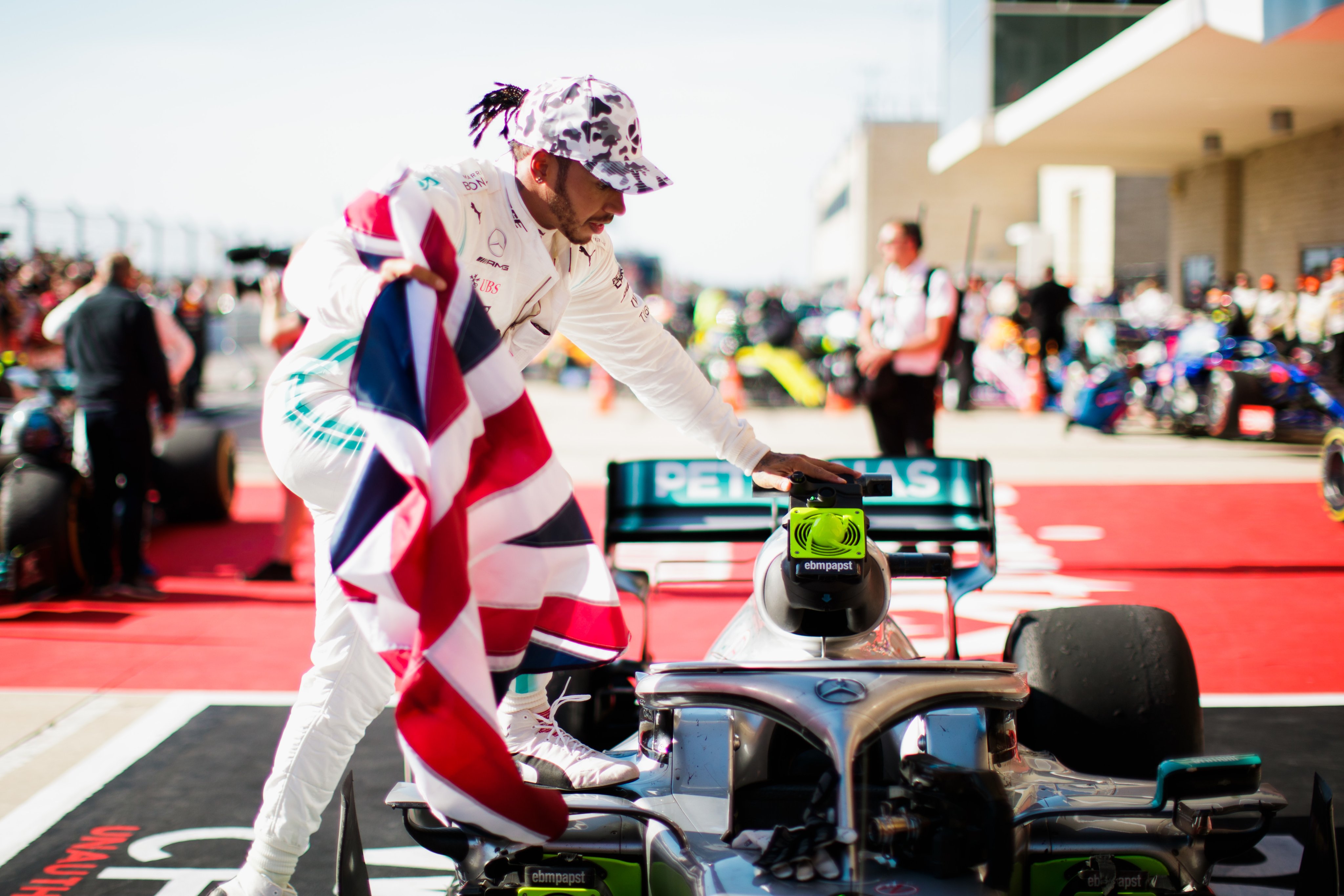 By this point, Mercedes had made history. In Suzuka they secured the constructors standings and assured themselves of the drivers. Come the United States Grand Prix, Lewis only had to finish eighth or higher to secure the title. Despite being passed by Bottas on differing strategies in the closing laps, Lewis Hamilton finished in second, which was more than what he needed to secure a sixth drivers title, making him statistically the second most successful driver in Formula One history.
Midfield stars in Brazil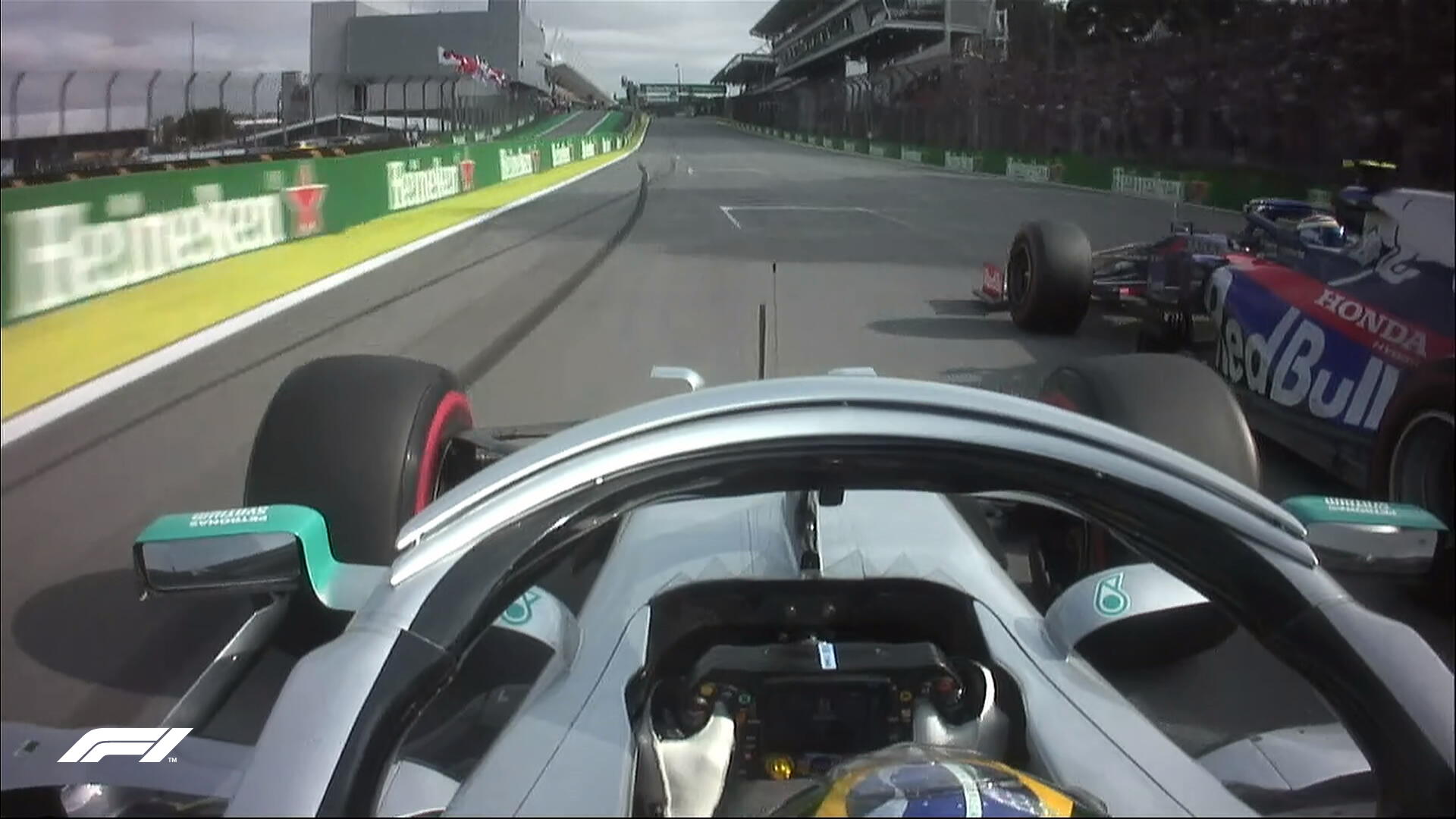 With the gloves off, Formula One headed to Interlagos, the scene of many classic races, and this one was one of them. Max Verstappen was leading after an intense battle with the newly crowned champion. But when the safety car came out for Valtteri Bottas stopping after an engine failure. Verstappen pitted for tyres and immediately was on the attack, passing Hamilton on the restart. Behind the two Ferraris collided, bringing out the safety car again. Mercedes made a bizarre call to pit Hamilton for new tyres, putting him behind Alexander Albon and Pierre Gasly, both of whom were putting in statement drives. He dispatched Gasly before attacking Albon. Heartbreakingly for Albon, Hamilton misjudged an attempt, which put the Red Bull driver into a spin, costing him of his first podium. But his loss was Pierre Gasly's gain, as he beat Hamilton in a drag race across the line to finish in second behind Max Verstappen, who took his third win of the season. After an incredibly tough year, it was the ultimate redemption story for Gasly. There was celebrations at McLaren too, as a post race penalty for Hamilton's move on Albon promoted Carlos Sainz to the podium, taking McLaren's first podium since Australia 2014.
The context of Hamilton's achievements
Lewis Hamilton rounded off his season with a victory in Abu Dhabi, taking his eleventh win of the season. He is now going into uncharted territory, only two people have ever won six or more championships. However many are quick to dismiss his achievements, with assumptions such as he only won because of the car. The point is you don't win six world titles just by having a good car. You have to have genuine ability, which was seen in his rookie season and his first championship year, where he saw off challenges from multiple drivers to win in a close season. All the titles he has won with Mercedes have also shown his talent. Even winning a title in the best car 5 times takes genuine skill. Nico Rosberg, a driver with a lot of talent, took 3 years to beat Lewis, before he retired. Valtteri Bottas has a lot of genuine skill and yet has not been able to match him. The media also is not his best friend, his actions, such as his recent environmental plea, are often blown out of proportion, and they are quick to criticise his lifestyle, but it is clearly working for him as he has won 6 world titles. And I am convinced in 20 years time, those same critics will be looking back on him as one of the true all time greats of Formula One.
Final standings
Lewis won with a gap of 87 points in the end back to his team-mate Valtteri Bottas. Max Verstappen finished in third after an incredible season, beating out the two Ferraris of Charles Leclerc, who impressed in his first season with Ferrari to beat his 4 time champion team-mate Sebastian Vettel. Carlos Sainz finished in sixth, after a last gasp pass on Nico Hulkenberg in Abu Dhabi to secure sixth in the standings. Pierre Gasly's season was a story of redemption, after struggling in the Red Bull, he starred on return to the Toro Rosso, ahead of Alexander Albon, who proved his worth in the Red Bull. Daniel Ricciardo finished in ninth in his first season for Renault, with Sergio Perez rounding out the top 10 after some solid strategic drives.
Lando Norris finished in eleventh after an impressive rookie season ahead of Kimi Raikkonen in twelfth and a solid return season for Daniil Kvyat in thirteenth. Nico Hulkenberg had a difficult season that sadly could turn out to be his last after he failed to find a 2020 seat after being dropped from Renault. Lance Stroll struggled in qualifying but put in some impressive race showings to finish in fifteenth ahead of Kevin Magnussen in sixteenth and Antonio Giovinazzi, who showed flashes of speed in seventeenth. Romain Grosjean rounded off a tricky season for Haas to finish in eighteenth, ahead of the two Williams of Robert Kubica, who scored the team's only point, despite being outpaced by his team-mate George Russell, who despite finishing in last showed flashes of speed by outperforming the car on many occasions.
DRIVERS STANDINGS;
1. Lewis Hamilton (Mercedes) 413
2. Valtteri Bottas (Mercedes) 326
3. Max Verstappen (Red Bull) 278
4. Charles Leclerc (Ferrari) 264
5. Sebastian Vettel (Ferrari) 240
6. Carlos Sainz (McLaren) 96
7. Pierre Gasly (Red Bull/Toro Rosso) 95
8. Alexander Albon (Toro Rosso/Red Bull) 92
9. Daniel Ricciardo (Renault) 54
10. Sergio Perez (Racing Point) 52
11. Lando Norris (McLaren) 49
12. Kimi Raikkonen (Alfa Romeo) 43
13. Daniil Kvyat (Toro Rosso) 37
14. Nico Hulkenberg (Renault) 37
15. Lance Stroll (Racing Point) 21
16. Kevin Magnussen (Haas) 20
17. Antonio Giovinazzi (Alfa Romeo) 14
18. Romain Grosjean (Haas) 8
19. Robert Kubica (Williams) 1
20. George Russell (Williams) 0
Mercedes won the constructors by 235 points in the end back to second placed Ferrari, who failed to capitalise on their preseason pace in a season dogged by self inflicted knockbacks. Red Bull had a solid start with Honda to finish in third ahead of McLaren, who had their best season since 2014 and wound up in fourth. Renault didn't progress as hoped, and they finished in fifth ahead of Toro Rosso who had their best season since 2008, a season that featured two podiums. Racing Point struggled as a result of their financial issues and administration in the mid-point of 2018, but showed good race pace. Alfa Romeo showed promise in preseason testing and looked like they might top the midfield but failed to translate that pace, and finished in eighth. Haas had a miserable season, they found themselves on completely the wrong development path and could not work out how to operate the 2019 tyres effectively, whilst Williams' miserable season saw them being this season's backmarkers, they finished bottom of the table in tenth, the worst season in this team's history.
CONSTRUCTORS STANDINGS;
1. Mercedes AMG Petronas Motorsport – 739
2. Scuderia Ferrari – 504
3. Aston Martin Red Bull Racing – 417
4. McLaren F1 Team – 145
5. Renault F1 Team – 91
6. Red Bull Toro Rosso Honda – 85
7. SportPesa Racing Point F1 Team – 73
8. Alfa Romeo Racing – 57
9. Haas F1 Team – 28
10. ROKiT Williams Racing – 1
Conclusion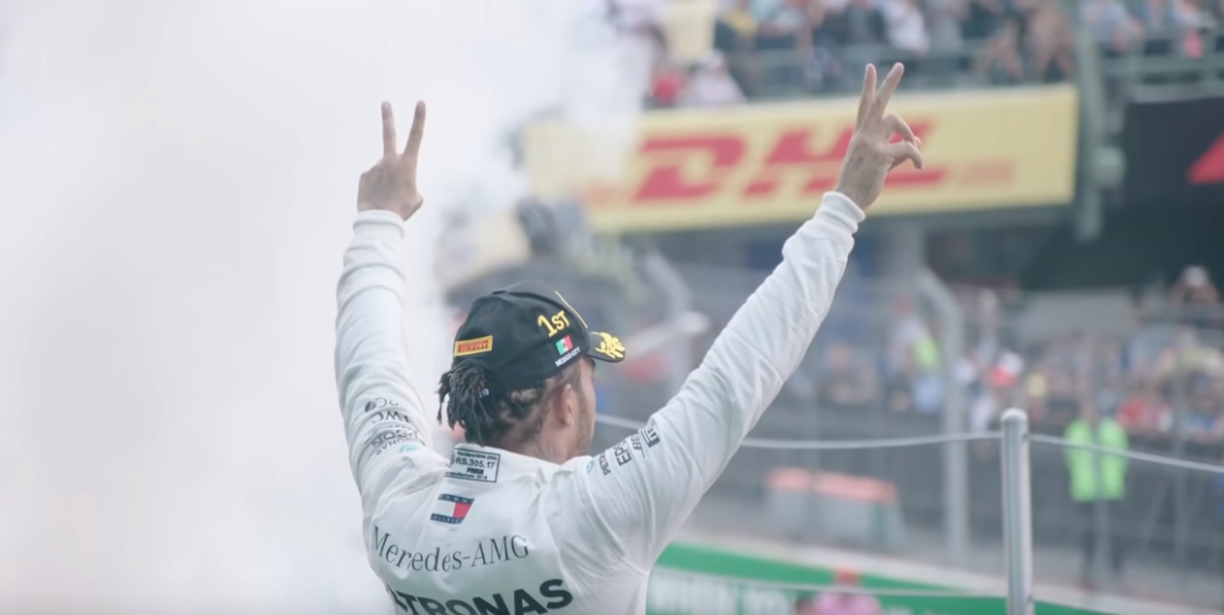 The season got off to a rough start for everyone who wanted unpredictability and wheel to wheel racing, however despite not seeing a close title fight, from Austria onwards, we saw some classic races, with multiple glimpses of what we could see in the future. For now though, Lewis Hamilton and Mercedes once again proved to be a formidable combination, resulting in another well deserved title. Mercedes proved to be a forced to be reckoned with once again, producing another incredible car whilst proving to be operationally on point. And Lewis Hamilton proved to be unstoppable once again, securing a sixth world title and proving he really is amongst the greatest of drivers ever to take to a race track.