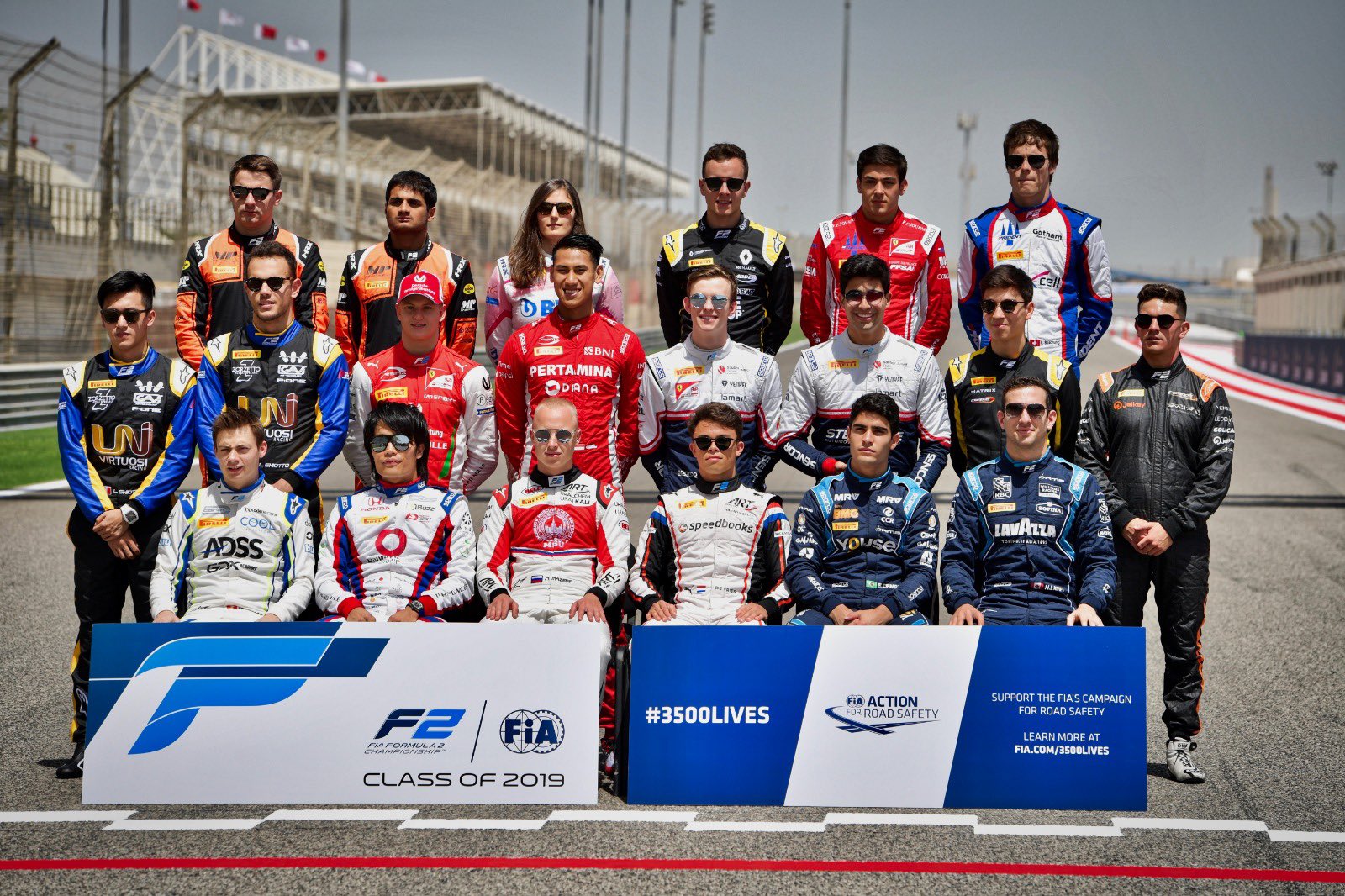 After F1's premier feeder series category played host to a thrilling 2018 season, that saw a title fight between George Russell, Lando Norris and Alexander Albon before graduating to F1, it was always going to be tough for the 2019 season had a lot to live up to. So how would it fare?
Latifi hits the ground running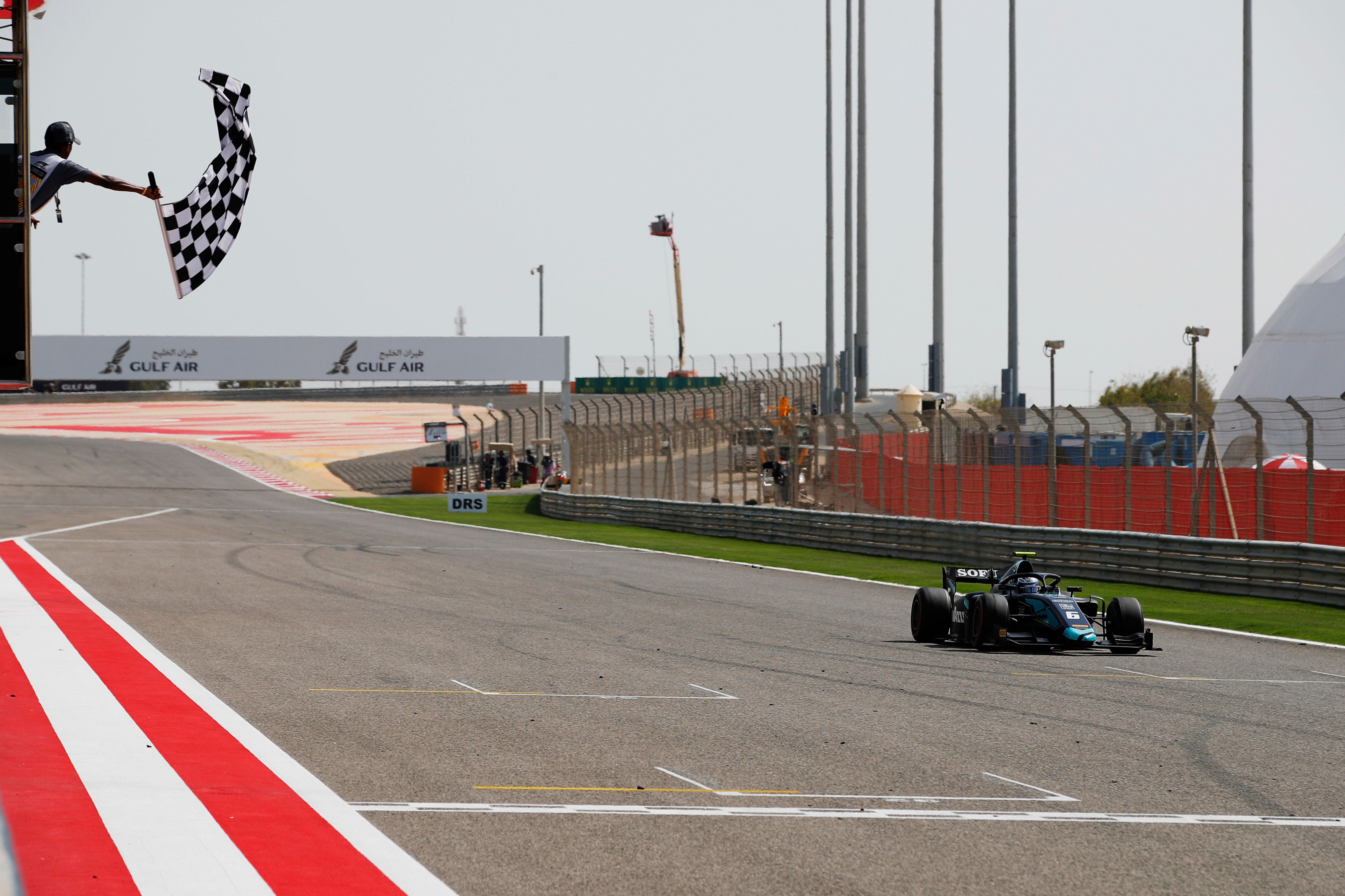 The start of the season would prove to be a battle of the experience. Luca Ghiotto, returning to his old team, now racing as UNI-Virtuosi Racing, took the opening pole. But start issues prevented him converting it to a win. That win went to Nicholas Latifi, taking his first ever feature race win. However Luca Ghiotto would emulate what Charles Leclerc did in this same race in 2017. Pitting in the sprint race and fight his way through to win. The feature race in Baku had its usual craziness, and saw Jack Aitken take victory for Campos. But momentum would swing back to Latifi, who would take victory in the sprint race in Baku and then breeze past Guanyu Zhou to win the feature race in Spain.

De Vries takes control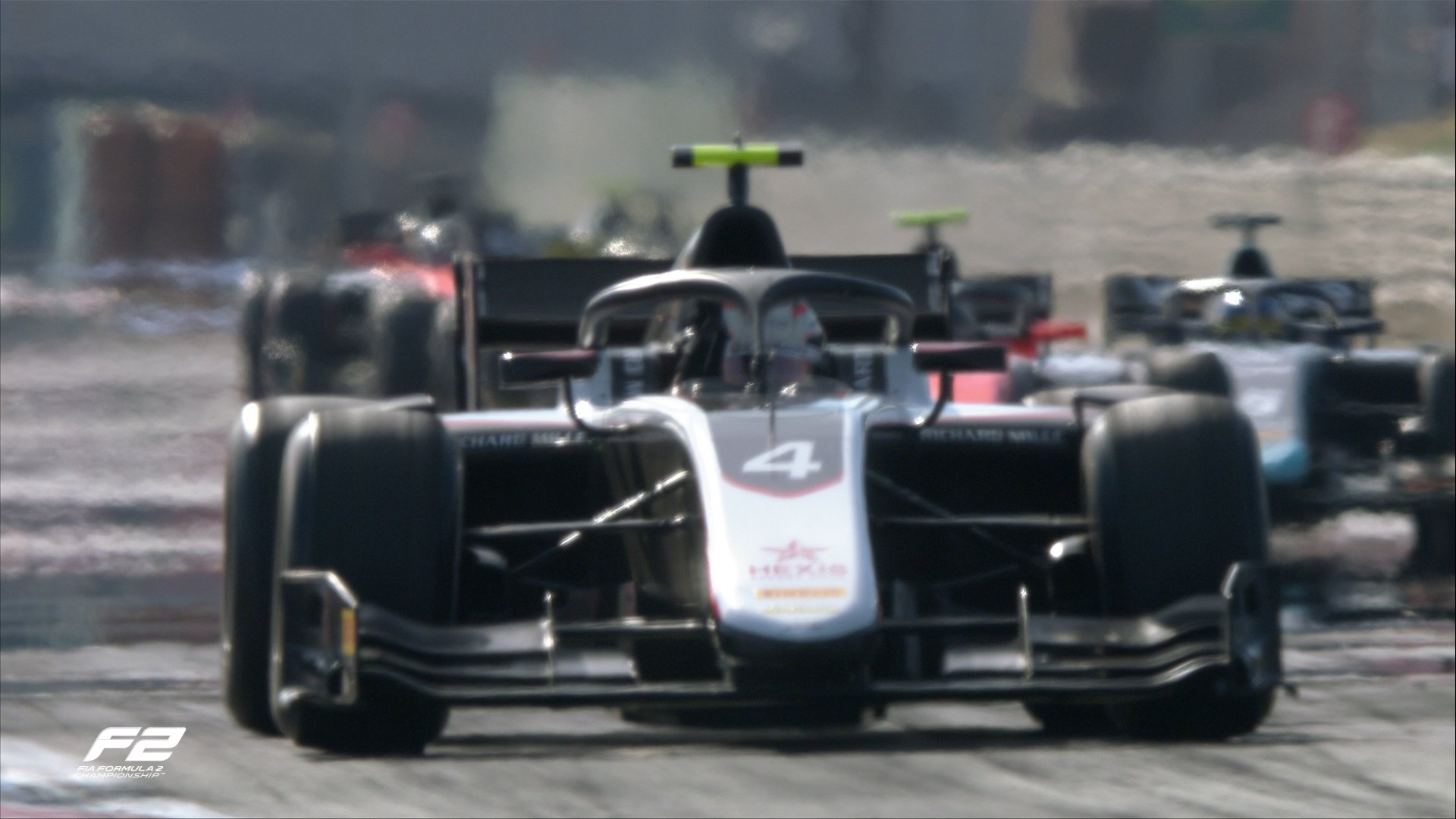 Widely tipped as a title favourite going into the season, Nyck De Vries struggled against his title rivals in the first 5 races, with a best result of second in the Baku feature race. But in the sprint race in Barcelona he finally took his first win of the season. The Dutchman had finally found his mojo and his season really got going. Dominating the feature race in Monaco, before repeating that feat in a chaotic feature race in France after taking the lead from fourth on the grid at the first corner. However his weakness came to the fore in Austria, after losing the win to Nobuharu Matsushita as a result of his tyres dropping off despite dominating most of the race. However Latifi was in a rough patch, failing to score at all in Monaco, involved in incidents, and having a best result of 6th since his win. This meant De Vries now had a firm lead in tbe standings.
Rookies revel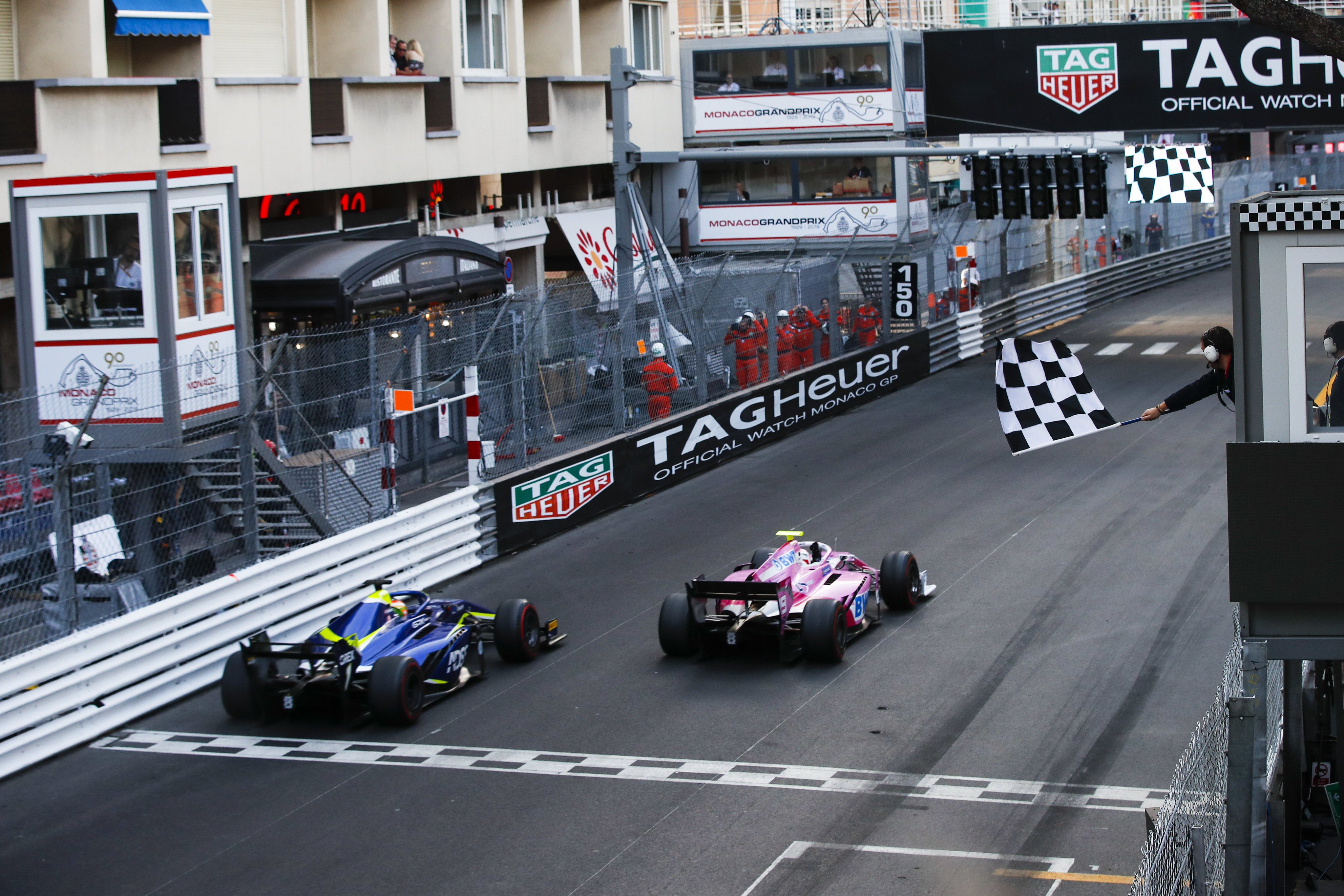 2019 may not have seen the instant rookie success that the previous seasons did however it did see many rookies prove their genuine talent. The most notable of which was reigning GP3 champion Anthoine Hubert, who despite emulating the likes of George Russell and Charles Leclerc was unable to find a seat in a top team and drove for Arden instead, a team in a rough patch. However despite less competitive machinery he made use of the reverse grid to win convincingly via a 'photo finish' in Monaco despite intense pressure from Louis Deletraz, and dominating the sprint race at his home event in France.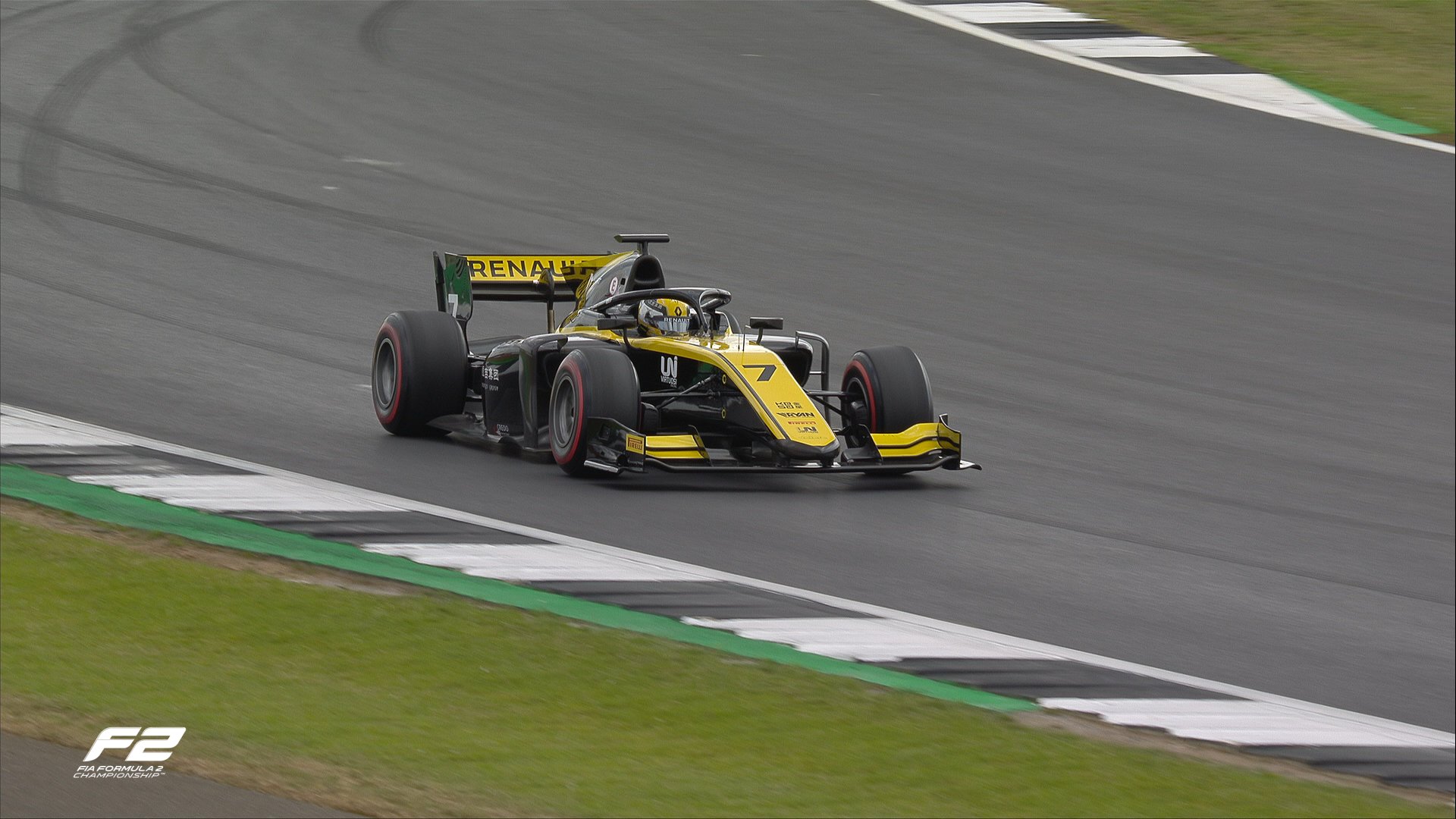 Guanyu Zhou for UNI-Virtuosi was also making headlines. After a tough start to the season he was a consistent front runner, almost winning the feature race in Spain, and taking pole position at Silverstone. The rookie with the most attention going into the season was unsurprisingly Mick Schumacher. However his season was plagued by bad luck, which included being taken out by his team-mate Sean Gelael in France, and his car shutting down on the grid after a solid qualifying in Austria. However he was able to show his talent on a couple of occasions. First in the sprint race in Austria, where he charged from last to fourth and almost made the podium, and then in Hungary, where he fended off Nobuharu Matsushita to win the sprint race.
The other rookie making headlines, and unfortunately for all the wrong reason, was Mahaveer Raghunathan, who found himself being ridiculed on social media on multiple occasions during the season as a result of regularly being many seconds off the pace, and some bizarre incidents, which included struggling to do a 3 point turn in Baku, crashing into Aitken in Monaco despite being a lap down, and reaching 12 penalty points twice during the season, the first time resulting in a race ban in Austria, becoming the first driver to even reach the 12 in 6 years.
Sergio Sette Camara had been a regular front runner for the past couple of seasons but hadn't won since 2017. He brought that streak to an end in the Austrian sprint race by winning. A couple of weeks later at Silverstone, Luca Ghiotto finally won a sprint race, taking the lead from his team-mate and fending off Latifi in an intense dual to win. Whilst the sprint race saw home joy for Jack Aitken and further heartbreak for Louis Deletraz, who led most of the way before falling victim to a bold pass from Aitken at Brooklands. De Vries had had a slightly off weekend at Silverstone but took pole convincingly in a wet qualifying session in Hungary. However he lost the lead to Nicholas Latifi after a mistake at Turn 1 left the door open for him.
Racing For Anthoine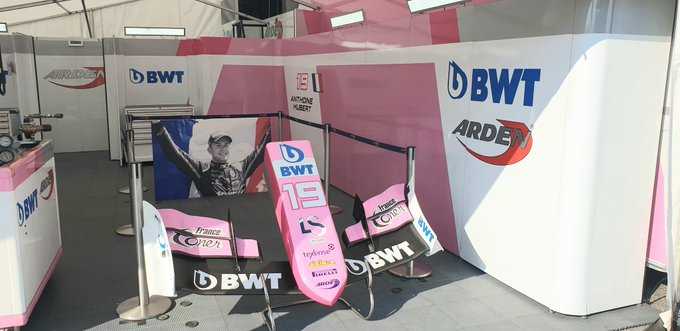 Unfortunately tragedy would strike in an unimagineable way at Spa. Heading into the Belgian weekend, a big talking point regarding the 2020 driver market was the fact Anthoine Hubert was in heavy demand, and there was speculation on where he was going to go. He was not only in line for a top seat, but he also now had a clear path to F1 courtesy of the Renault Driver Academy. However that future was cruelly snatched from him at just 22 years old after he was involved in a horrendous collision with Juan Manuel Correa. After a 2 hour wait, in an FIA statement, the heartwrenching news came through that Hubert did not survive. It was news that impossible to comprehend and sent the entire motorsport community into a state of shock and mourning.
The series arrived in Monza still reeling from the loss of Anthoine Hubert, whilst sending their support to Juan Manuel Correa, who was recovering from serious injuries in hospital. 'When the sport that brings you joy suddenly brings you heartbreak, you are confronted with a choice. Stop and despair or endure and continue.' Those were the poignant words Alex Jacques said in commentary at the beginning of the broadcast of the Italian feature race. With heavy hearts, the drivers raced on.
De Vries Delivers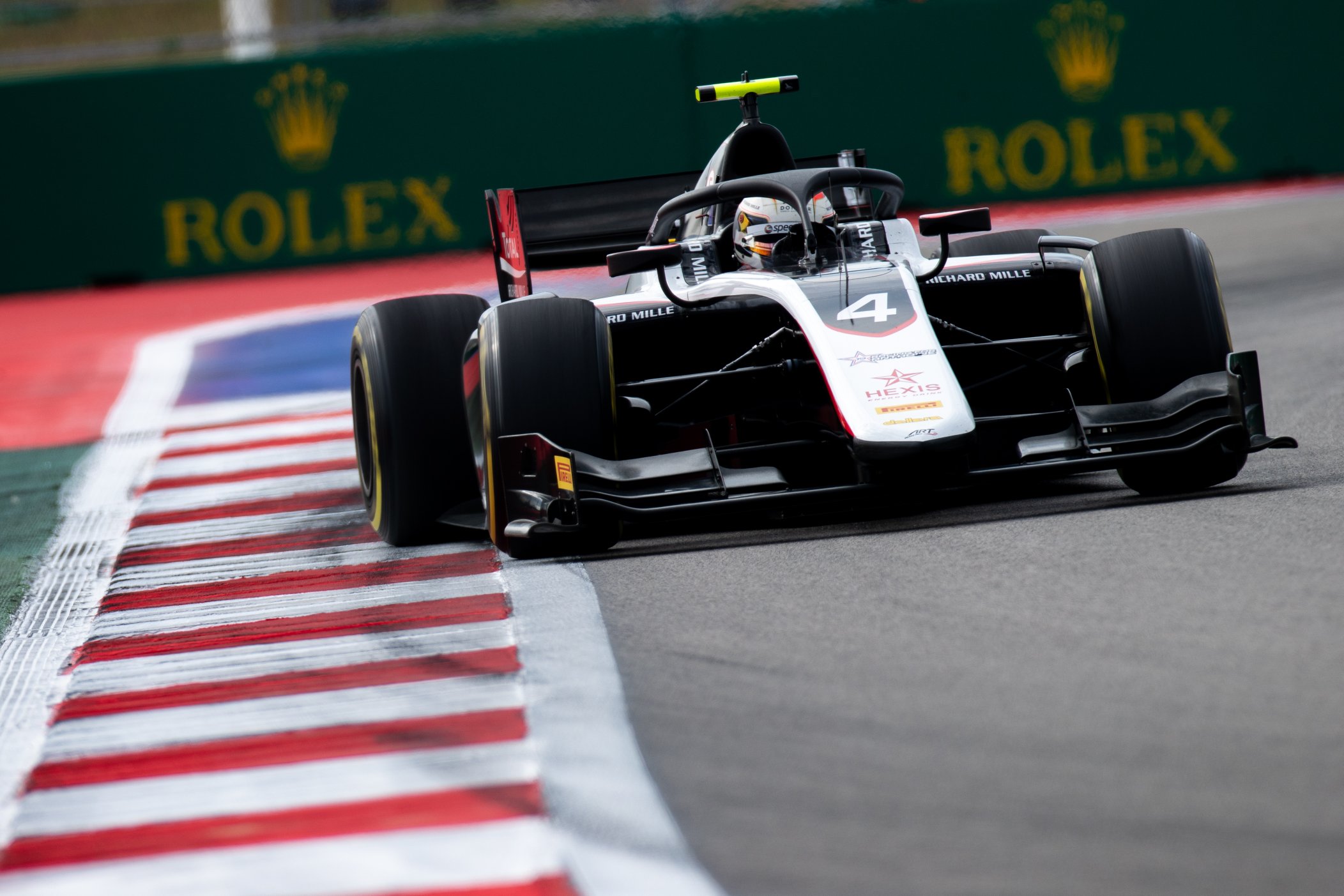 Despite the Belgian F2 weekend being cancelled after the tragic events, Nyck De Vries still kept his 4 points he took for pole. However he was dealt a hammerblow after qualifying when he was excluded from qualifying in Monza as a result of a fuel infringement. However despite a scary mistake in the early laps, he fought his way to third in a race won by Nobuharu Matsushita. Whilst Nicholas Latifi lost points after colliding with Guanyu Zhou in the sprint race and failing to score in the sprint race that was won by Jack Aitken. De Vries finished in third, which meant he had a great chance of securing the title in the feature race in Sochi.
He only needed to outscore Latifi by 6 points by the end and he did that by dominating the feature race in Sochi, securing the title with 3 races to spare, and taking ART's second straight drivers championship.
DAMS honours late principal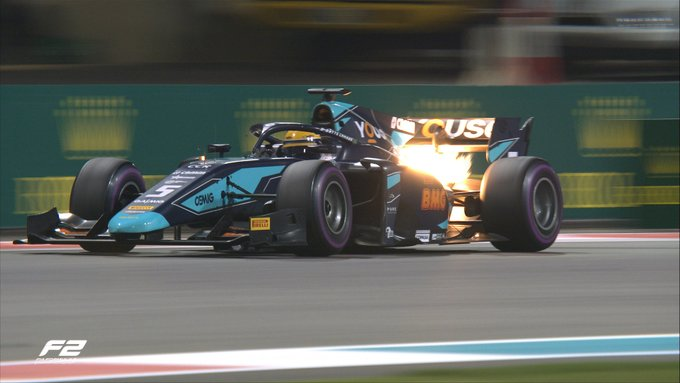 Whilst the constructors title was still up for grabs, despite DAMS having a sizeable lead over UNI-Virtuosi, which was shortened after Luca Ghiotto won a shortened sprint race in Sochi. However come Abu Dhabi, Sergio Sette Camara was in fine form, winning the race after a late pass on Louis Deletraz. This was enough to secure the constructors championship for DAMS in honour of their late principal Jean-Paul Driot, who sadly passed during the Hungarian GP weekend. Whilst Ghiotto, who was leaving Formula 2 at the end of 2019, signed off in style by winning the final race of the season.
Final standings
Nyck De Vries won the title continuing, although his gap was reduced to 52 points after an uncharacteristically off weekend in Abu Dhabi. In second was Nicholas Latifi, who will graduate to F1 with Williams in 2020. He fended off Luca Ghiotto and Sergio Sette Camara. Jack Aitken had an impressive season finishing in fifth ahead of Nobuharu Matsushita in sixth. Guanyu Zhou finished in seventh, a worthy recipient of the new 'Anthoine Hubert Award' for top rookie. Louis Deletraz finished in eighth, disappointingly failing to win a race despite coming close on many occasions, ahead of Jordan King, with Anthoine Hubert fittingly still posthumously finishing in the top 10.
FINAL DRIVERS STANDINGS;
1. Nyck De Vries (ART) 266
2. Nicholas Latifi (DAMS) 214
3. Luca Ghiotto (UNI-Virtuosi) 207
4. Sergio Sette Camara (DAMS) 204
5. Jack Aitken (Campos) 159
6. Nobuharu Matsushita (Carlin) 144
7. Guanyu Zhou (UNI-Virtuosi) 140
8. Louis Deletraz (Carlin) 92
9. Jordan King (MP) 79
10. Anthoine Hubert (Arden) 77
11. Callum Ilott (Sauber) 74
12. Mick Schumacher (Prema) 53
13. Juan Manuel Correa (Sauber) 36
14. Dorian Boccolacci (Campos/Trident) 30
15. Giuliano Alesi (Trident) 20
16. Artem Markelov (MP/Arden) 16
17. Sean Gelael (Prema) 15
18. Nikita Mazepin (ART) 11
19. Ralph Boschung (Trident) 3
20. Mahaveer Raghunathan (MP) 1
21. Marino Sato (Campos) 0
22. Tatiana Calderon (ART) 0
23. Christian Lundgaard (Trident) 0
24. Arjun Maini (Campos) 0
25. Matevos Isaakyan (Sauber) 0
26. Patricio O'Ward (MP) 0
27. Ryan Tveter (Trident) 0
Despite winning the drivers, ART failed to challenge for the constructors. That went to DAMS, finishing 71 points ahead of UNI-Virtuosi. ART finished in third ahead of Carlin and Campos. Whilst despite being regular contenders since entering the series in 2016, Prema could only finish in ninth.
FINAL CONSTRUCTORS STANDINGS;
1. DAMS – 418
2. UNI-Virtuosi Racing – 347
3. ART Grand Prix – 277
4. Carlin – 236
5. Campos Racing – 189
6. Sauber Junior Team by Charouz – 110
7. MP Motorsport – 96
8. BWT Arden – 77
9. Prema Racing – 68
Conclusion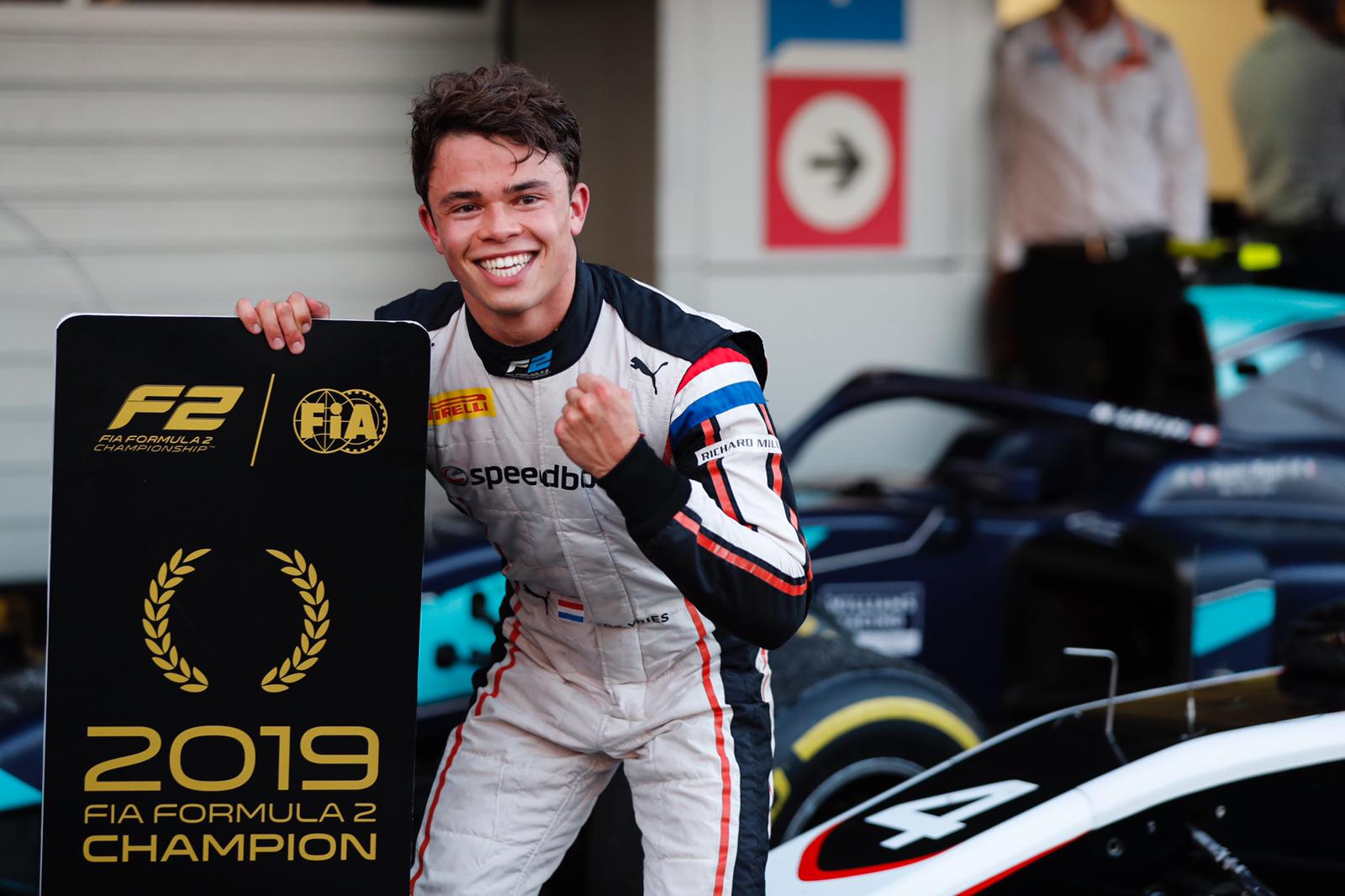 Despite not necessarily being the most competitive or exciting seasons of this category, the 2019 season did see some exciting moments, and in what would turn out to be a battle between the experienced drivers, it was Nyck De Vries who won the title convincingly, having taken the lead in Monaco and kept a firm grip on his lead from then on. However when looking back on this season, it will forever be associated with the tragic events of Spa, and the tragic loss of an incredible driver taken from us far too soon. For that it seems appropriate to end this review on this note;
And get well soon Juan Manuel Correa, hope to see you back on a race track as quickly as possible.