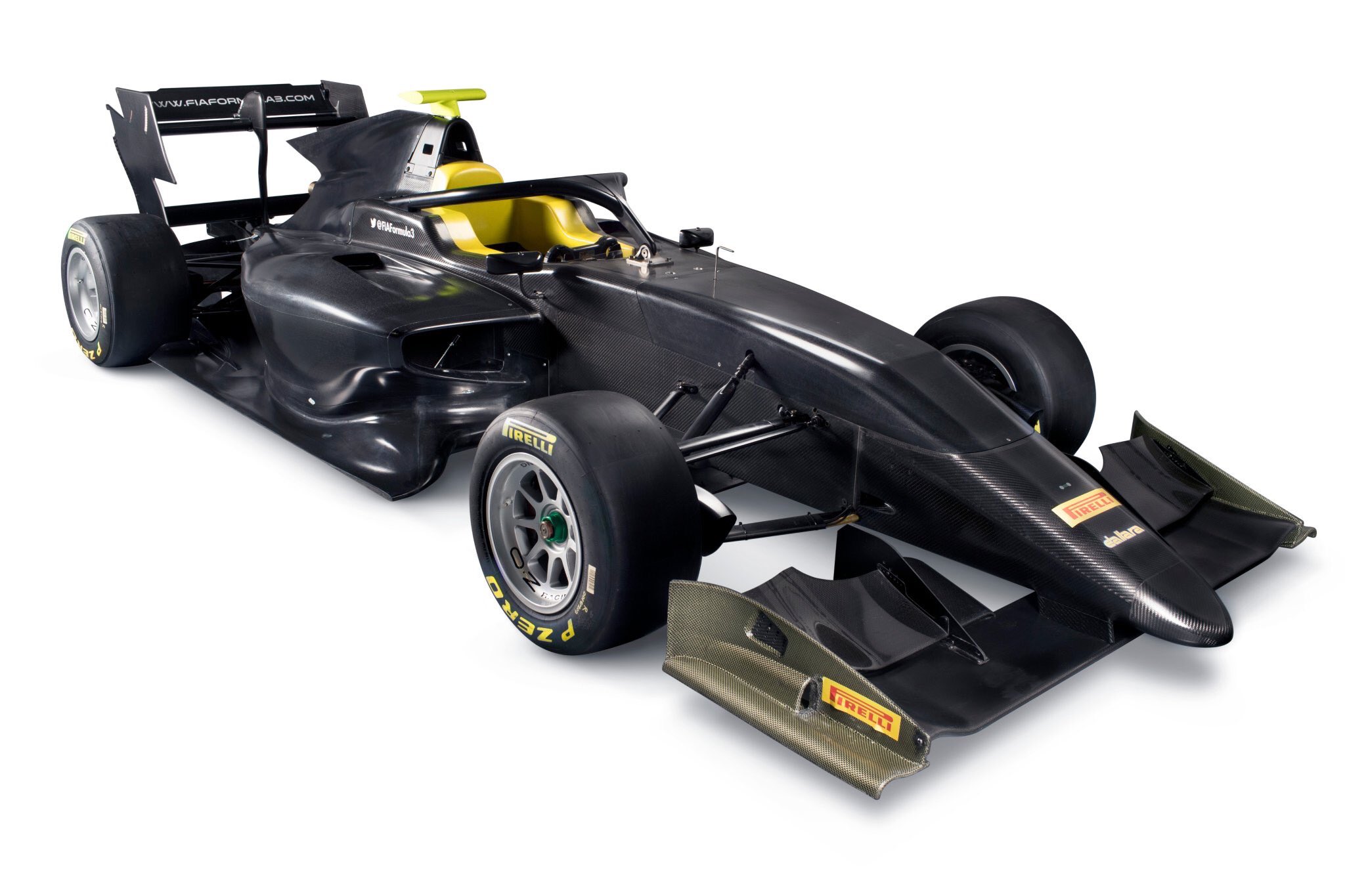 There was a lot of excitement going into the 2019 FIA Formula 3 season. The merging of the long time F1 relevant GP3 Series and the 'official' F3 championship, the European Formula 3 season in order to create a clear ladder to Formula One had been mooted for a while. And with a 30 car grid for the inaugural season, it was clear we were going to see some entertaining racing throughout the 2019 season. And we weren't wrong.
GP3 heavyweights' woes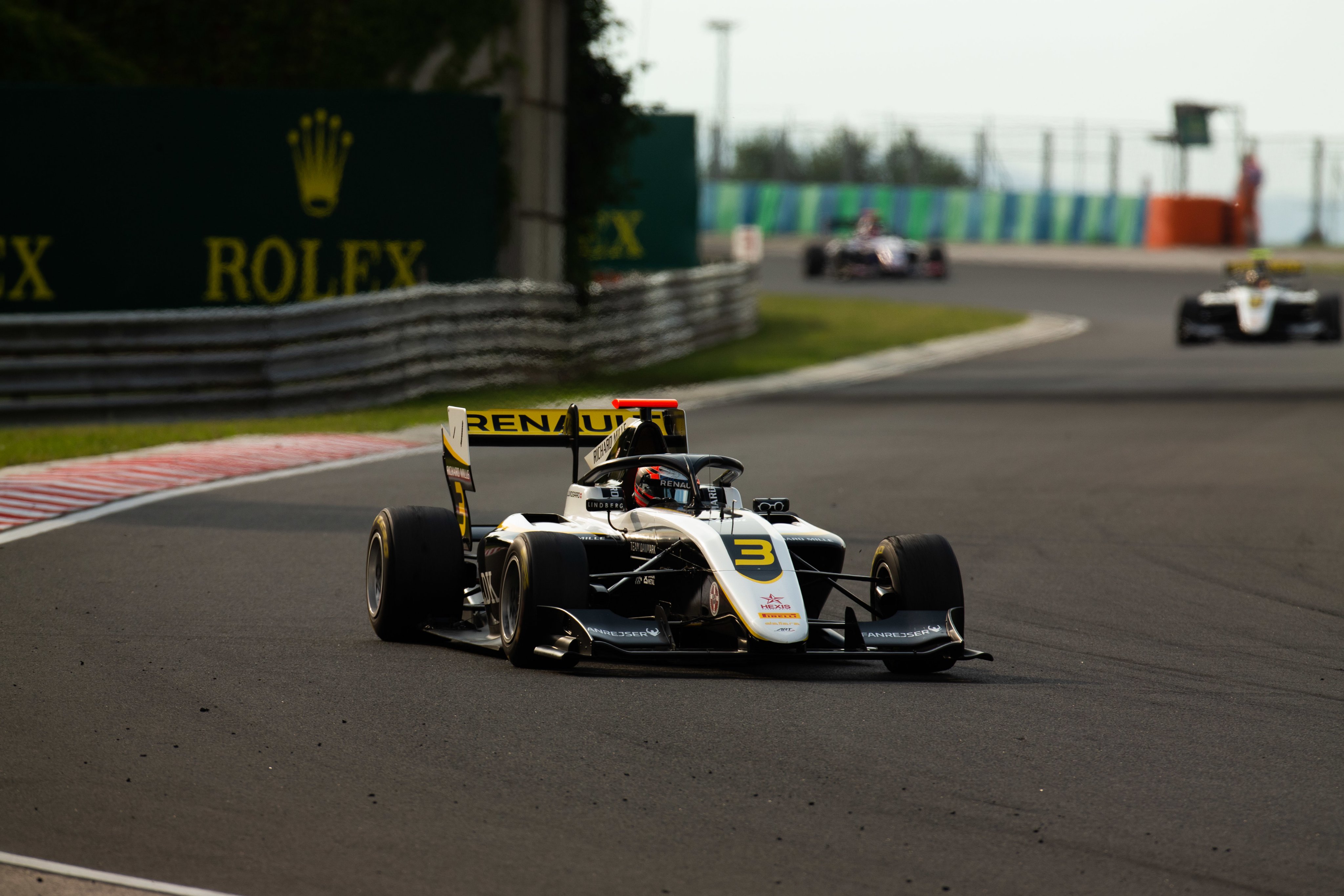 Whilst being a merging of two different series, the FIA Formula 3 championship was built on the foundations of the GP3 Series. The car itself was an evolution of the previous GP3 car, utilising a similar aerodynamic package, the exact same engine and crucially, similar tyres. This meant whilst it was obviously going to be close between the heavyweights of each of the merged series, ART and Prema, I personally expected the GP3 teams and drivers would have an advantage in the early part of the season due to experience. And sure enough ART's Christian Lundgaard won the season opening race on the road before losing the win to Robert Shwartzman due to a post race penalty. However from then on other than a dominant win for Lundgaard in the first race in Hungary and a further pole position in Monza in unusual circumstances, they rarely challenged for wins. Not even David Beckmann, a multiple race winner in 2018 driving for ART. He had a miserable season rarely even finishing in the points despite being widely tipped to be a title contender. The same could be said for the other returning GP3 teams, who only saw victory in two other races. One being Pedro Piquet's Race 1 victory at Spa, driving for Trident, and in the second race at Monza, that win coming from Jenzer's Yuki Tsunoda. So surprisingly, experience of the previous version of the car appeared to have little effect.
Prema-turely in command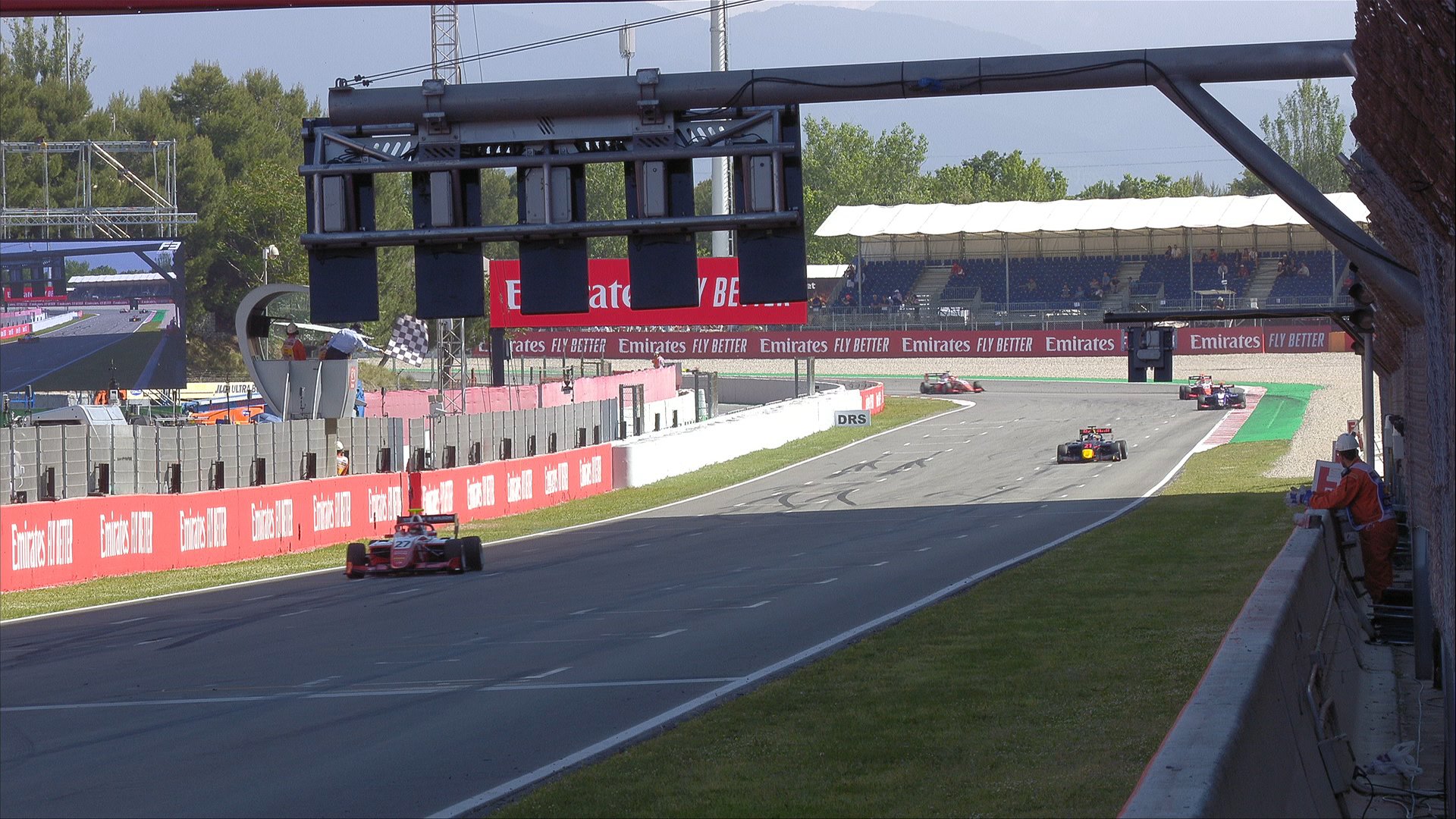 Whilst the long time GP3 constructors failed to hit the ground running, Prema swept the first four races of the season. Robert Shwartzman inherited the win at the season opening first race at Catalunya, whilst Jehan Daruvala won the second race on Sunday. They maintained their streak at Paul Ricard, with Daruvala winning on Saturday, and Shwartzman winning on Sunday. Marcus Armstrong initially struggled to make inroads on his team-mates but found his feet by the Austrian round. With all 3 cars from the same team fighting for the title, fireworks between the team-mates was inevitably going to happen. And it did. In a dramatic second race at the Red Bull Ring, HWA's Jake Hughes had just been passed by Shwartzman and Armstrong, who were fearcely fighting for the lead. Hughes was assured on the radio by his engineer that 'something will happen' and he was right. Going into the heavy braking zone at Turn 3 on the final lap, they made contact, damaging both cars, resulting in Armstrong dropping out of the points and Shwartzman, despite still crossing the line first, losing the win to Hughes due to a penalty.
Estonia's Got Talent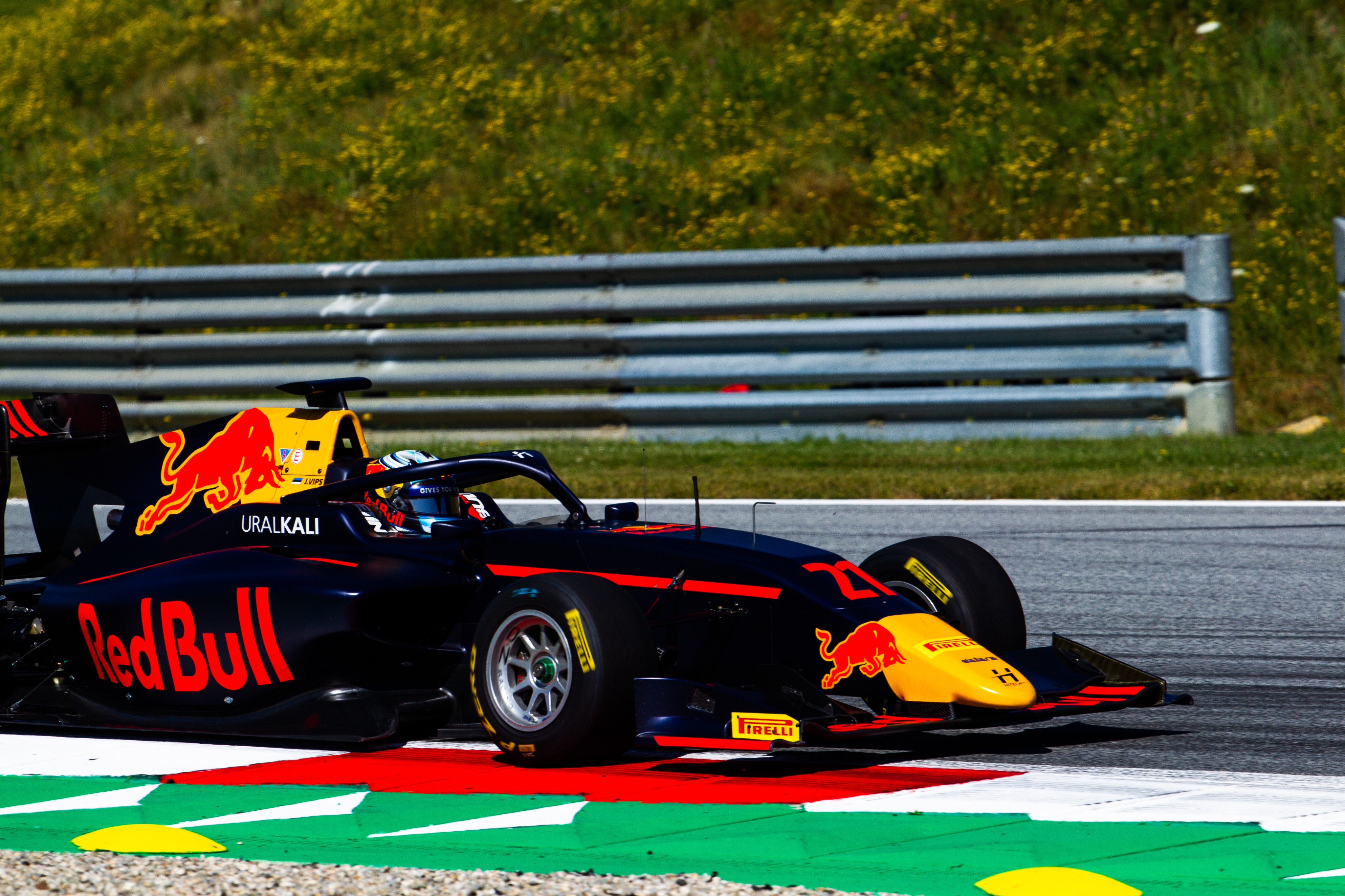 This was very untimely for Prema as they were now facing a threat, from Hitech's Juri Vips. The Estonian, who won Estonia's Got Talent when he was 8 years old with his mental maths skills, had just broken their winning streak in the first race in that Austria weekend. His and Hitech's strongest weekend was arguably at Silverstone, where the Red Bull junior fended off Jehan Daruvala for the entire Saturday race. A scrappy race on Sunday, which was won by his team-mate Leonardo Pulcini, slowed down his progress, but he made gains in Hungary, a weekend where both Shwartzman and Daruvala struggled, whilst Vips scored two fourth places. However his bid for the title derailed by multiple mistakes in both Spa and Monza, breaking his front wing by hitting Max Fewtrell's ART at the restart in the second race at Spa, then hitting the back of Keyvan Andres's HWA whilst fighting back from a poor starting position in Monza. His title charge was all but over, however he did close off the season strongly by winning the final race of the season in Sochi.
The civil war at Prema

By this point of the season, Marcus Armstrong was now in the title fight. He had finally managed to take his first win of 2019 by winning the second race in Hungary, a feat that he repeated in Spa. Whilst Daruvala appeared to be going in the opposite direction to Armstrong. Since briefly leading the standings after the first race at Silverstone, he was losing touch pace wise with his team-mates, and Armstrong was looking like he was more likely to challenge championship leader Shwartzman. However he was dealt a hammerblow in the first race in Monza as he was penalised for a safety car infringement whilst Shwartzman won, which put him out of contention going into the season finale in Sochi.
Shwartzman seals it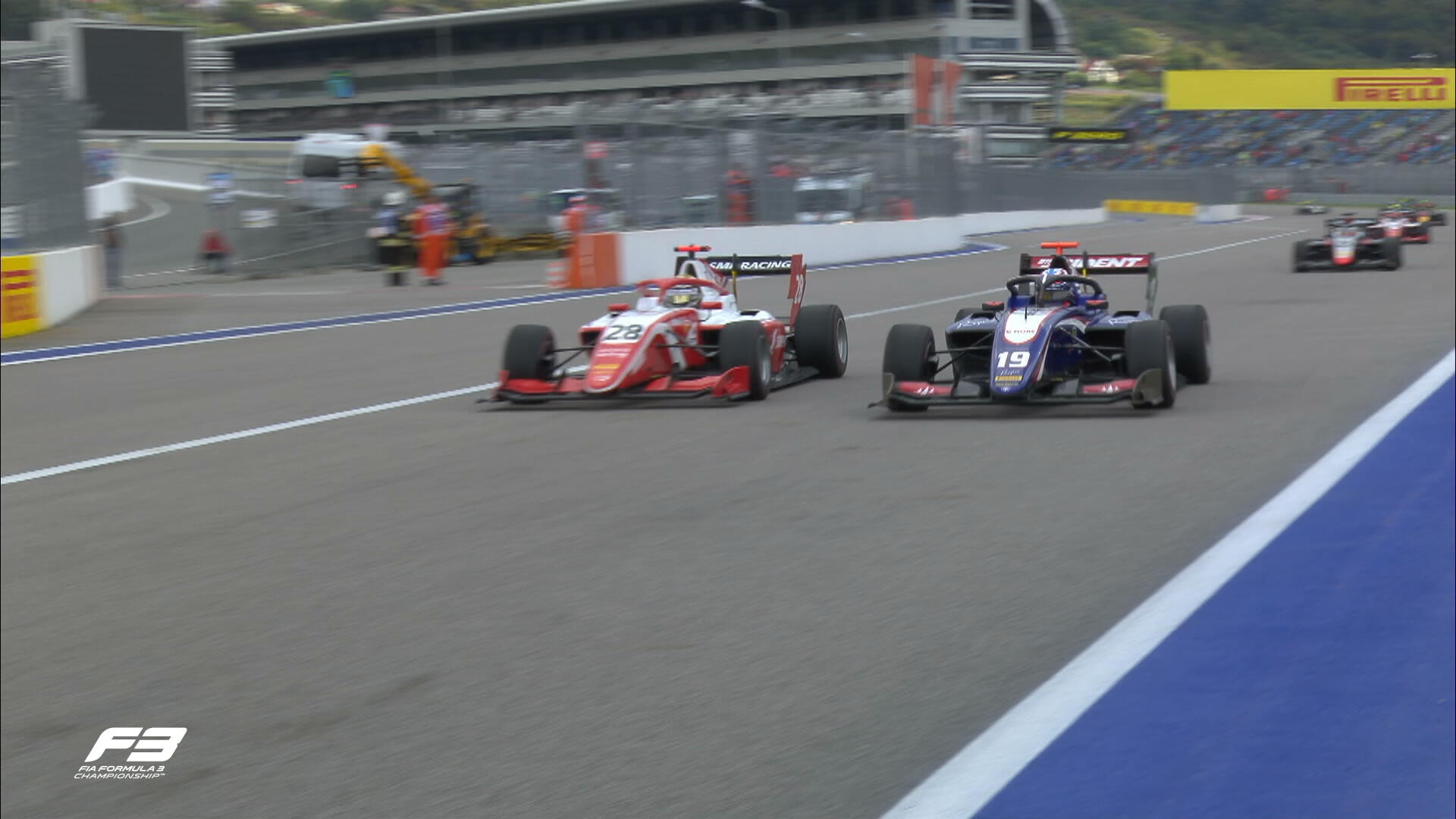 Going into the final race weekend, Robert Shwartzman had a 33 point over Jehan Daruvala, and looked likely to secure it in the first race of the weekend. All he needed to do was prevent Daruvala from outscoring him by 16 points in the first race, which became 20 when he took pole. Despite losing out to Armstrong in the race, second place was enough to secure the drivers title with a race to spare. With the championship wrapped up, attention swung to the battle for second, where Armstrong managed to overtake Daruvala, due to the latter being stuck on the grid.
Verschoor's Macau triumph

Whilst the championship season was over, there was still an eagerly anticipated non-championship race to go, as the famous Macau Grand Prix, which was previously run to European F3 regulations, would be run to the regulations of this new championship. This meant we got the spectacle of the faster and louder Dallara F3-19 tearing its way around the Guia Circuit. And the race itself turned out to be an intense one. Juri Vips dominated much of the weekend, having secured pole and dominated the qualifying race ahead of Shwartzman and Lundgaard. However the series champion's race instantly ended as damage from contact forced him to park at Lisboa. This meant it was likely Vips had this in the bag. But he was facing stiff competition from MP Motorsport's Richard Verschoor, who had made a great start and was up to second. He then began putting Vips under pressure, before a safety car gave Verschoor the opportunity he needed and he found a way past on the restart, a lead which Vips could not get back despite his best efforts. It was certainly a statement drive for the Dutchman, who joins an illustrious list of Macau GP winners that includes Michael Schumacher and Ayrton Senna.
Final standings
Robert Shwartzman's final gap to second place Marcus Armstrong was 54 points. The battle for second was certainly a lot closer as Armstrong only beat Jehan Daruvala by the single point. Juri Vips' impressive season saw him finish as the highest non-Prema driver, finishing 16 points behind Daruvala in fourth ahead of Pedro Piquet and Christian Lundgaard. Jake Hughes and Leonardo Pulcini never looked like title challengers but they showed flashes of speed, finishing in seventh and eighth respectively. Red Bull junior Yuki Tsunoda struggled in qualifying in the early races but once he fixed the issues he was a regular points finisher and won the second race in Monza, finishing in ninth, with Max Fewtrell finishing in tenth.
FINAL DRIVERS STANDINGS;
1. Robert Shwartzman (Prema) 212
2. Marcus Armstrong (Prema) 158
3. Jehan Daruvala (Prema) 157
4. Juri Vips (Hitech) 141
5. Pedro Piquet (Trident) 98
6. Christian Lundgaard (ART) 97
7. Jake Hughes (HWA) 90
8. Leonardo Pulcini (Hitech) 78
9. Yuki Tsunoda (Jenzer) 67
10. Max Fewtrell (ART) 57
11. Liam Lawson (MP) 41
12. Niko Kari (Trident) 36
13. Richard Verschoor (MP) 34
14. David Beckmann (ART) 20
15. Bent Viscaal (HWA) 10
16. Felipe Drugovich (Carlin) 8
17. Fabio Scherer (Sauber) 7
18. Lirim Zendeli (Sauber) 6
19. Logan Sargeant (Carlin) 5
20. Alexander Peroni (Campos) 5
21. Ye Yifei (Hitech) 4
22. Raoul Hyman (Sauber) 2
23. Simo Laaksonen (MP) 2
24. Teppei Natori (Carlin) 1
25. Devlin Defrancesco (Trident) 0
26. Andreas Estner (Jenzer) 0
27. Sebastian Fernandez (Campos) 0
28. Keyvan Andres (HWA) 0
29. Alessio Deledda (Campos) 0
30. Giorgio Carrara (Jenzer) 0
31. Artem Petrov (Jenzer) 0
32. David Schumacher (Campos) 0
33. Charles Leong (Jenzer) 0
34. Federico Malvestiti (Jenzer) 0
Whilst Prema dominated the constructors standings, securing the title in the second race at Spa, and scoring double the points of their nearest rivals Hitech. Whilst GP3 heavyweights ART struggled. They finished in third but were nowhere near challenging for the title.
FINAL CONSTRUCTORS STANDINGS;
1. Prema Racing – 527
2. Hitech Grand Prix – 223
3. ART Grand Prix – 174
4. Trident – 134
5. HWA Racelab – 100
6. MP Motorsport – 77
7. Jenzer Motorsport – 67
8. Sauber Junior Team by Charouz – 15
9. Carlin Buzz Racing – 14
10. Campos Racing – 5
Conclusion

The inaugrial Formula 3 season saw an incredibly competitive grid and saw consistently exciting racing with a packed grid of 30 cars. But one team stood above the rest. Prema had a clear advantage over the rest and the title was fought amongst their three drivers. It was a close fight but for me what made the difference was Robert Shwartzman's consistency. Unlike his team-mates, he was able to maintain his form throughout the season. Marcus Armstrong struggled in the early races before being on par with his two team-mates. Whilst Jehan Daruvala's season was basically the opposite trajectory to Armstrong's, starting well before tailing off towards the end of the season. The Ferrari Academy Driver's triumph has brought the attention of many in the F1 paddock and with many seats in Ferrari linked teams such as Alfa Romeo and Haas likely to be available sooner or later, this victory has put him in line to step up to F1 if he can deliver in Formula 2 with Prema in 2020.