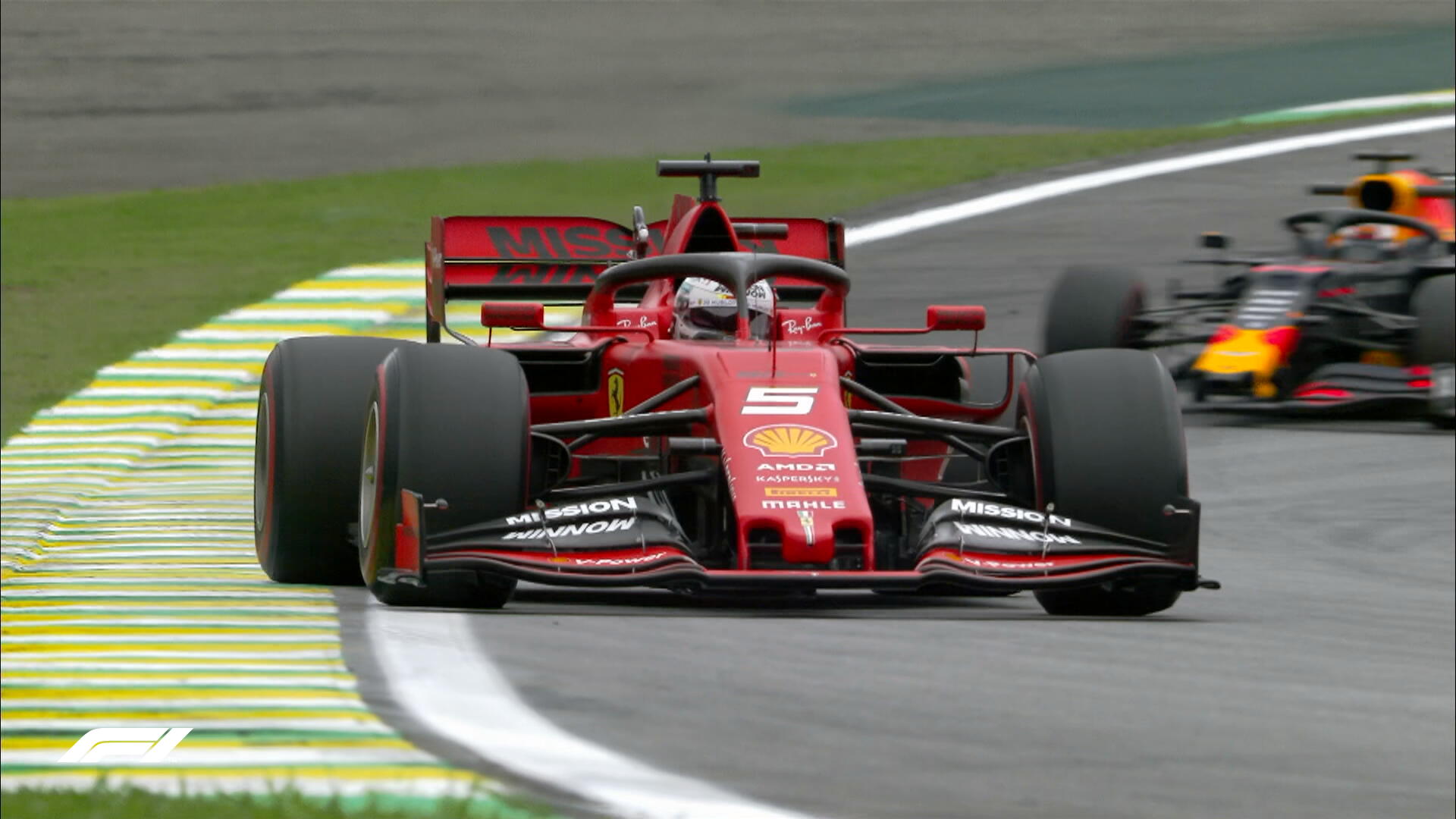 Rain limited legitimate running on the first track day, with wets and inters used for the majority of Free Practice 1, but the track did dry mostly before Free Practice 2, and there were some interesting findings amongst the top 3 teams.
Ferrari looked in top form in Practice 2, with Sebastian Vettel topping the timesheets on a 1.09.217, 0.021 ahead of Charles Leclerc on a 1.09.238. Speed traps indicated their engine gains, which seemed to be mysteriously absent in Austin, have returned, apparently gaining 7-8 tenths on the run from Juncao to the Senna S. However I get the feeling Mercedes could be hiding something as despite being behind in fourth and fifth, they could potentially be hiding something as they have done in the past. And Red Bull could be faster in race trim if not quite there in qualifying trim.
With the single session, the midfield is harder to read but Kevin Magnussen setting the sixth fastest time is an encouraging sign for Haas in their qualifying trim. Kimi Raikkonen setting the eighth fastest time is good news for Alfa. Renault looked to be strong with both cars in the top 10, whilst Toro Rosso had an embarrassing end to say the least after a double engine failure.
With a lot of things not learnt as a result of the weather preventing relevant running, Practice 3 and Qualifying look set to be quite a step into the unknown, which should certainly make things more interesting.