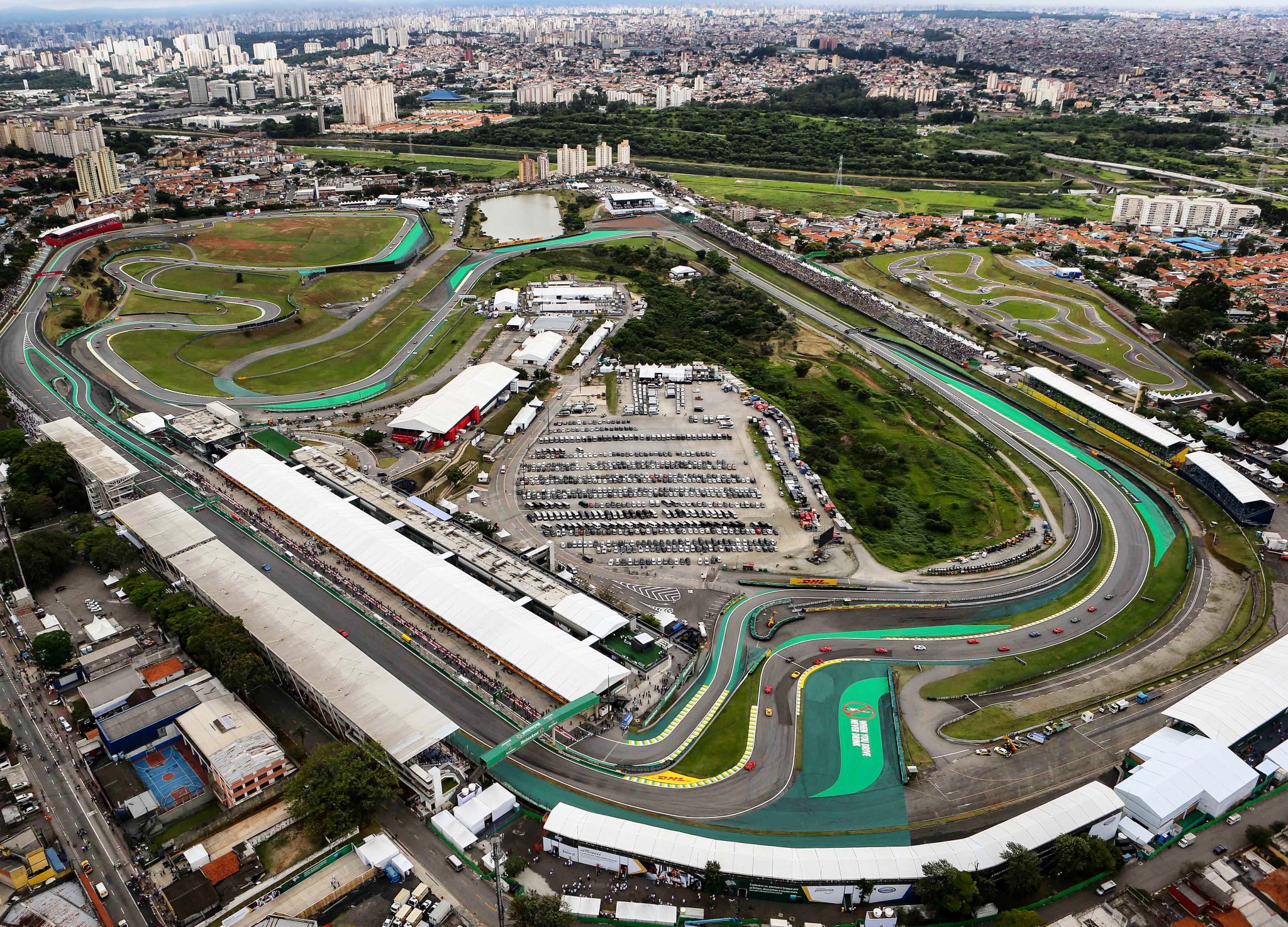 With the gloves off in both championships, Formula One heads to the historic Autodromo Jose Carlos Pace for the Brazilian Grand Prix. The historic track has seen its fair share of seminal moments in F1 history, could 2019 provide another of those moments?
On paper it is hard to tell which of the top 3 teams the track will suit more. The infield section will likely play more to the strengths of the Mercedes, especially the Ferradura and the Mergulho corners which allow the car to move on. However there is the long straight. There is speculation that the engine controversy has resulted in Ferrari's engine being less powerful, but they did run more downforce at COTA, which in the end did not work in the race. If they sort the issue out, they could end up making up a lot of that on the straights. So where will Red Bull factor in after a strong COTA? This track has historically suited them, with Max Verstappen almost winning last year before colliding with a lapped Esteban Ocon. I can see them performing similarly this weekend, and envision the top 3 being very close this weekend.
In terms of the midfield, it will likely be the usual suspects at the top once again, with McLaren and Renault heading the way. Renault seem to have a good car on the straights this year so could make up a lot of time on the climb up from Juncao, whether it will be enough to be ahead of McLaren I am not sure but it could be quite close between those two. The straight could also assist Racing Point, who typically do well on tracks that have such features. Whilst Alfa could benefit from the Ferrari engine, having had one of their strongest races here last year
Taking all this into account my expectation for what the pecking order might be is;
Mercedes
Red Bull
Ferrari
Renault
McLaren
Racing Point
Alfa Romeo
Toro Rosso
Haas
Williams
An interesting thing to note, the forecast is suggesting Friday could see some rain, which could render Friday's running irrelevant. That would certainly make things more intriguing as then Saturday and Sunday will be more of a step into the unknown, and could add to what already looks like it could be an exciting weekend at Interlagos.