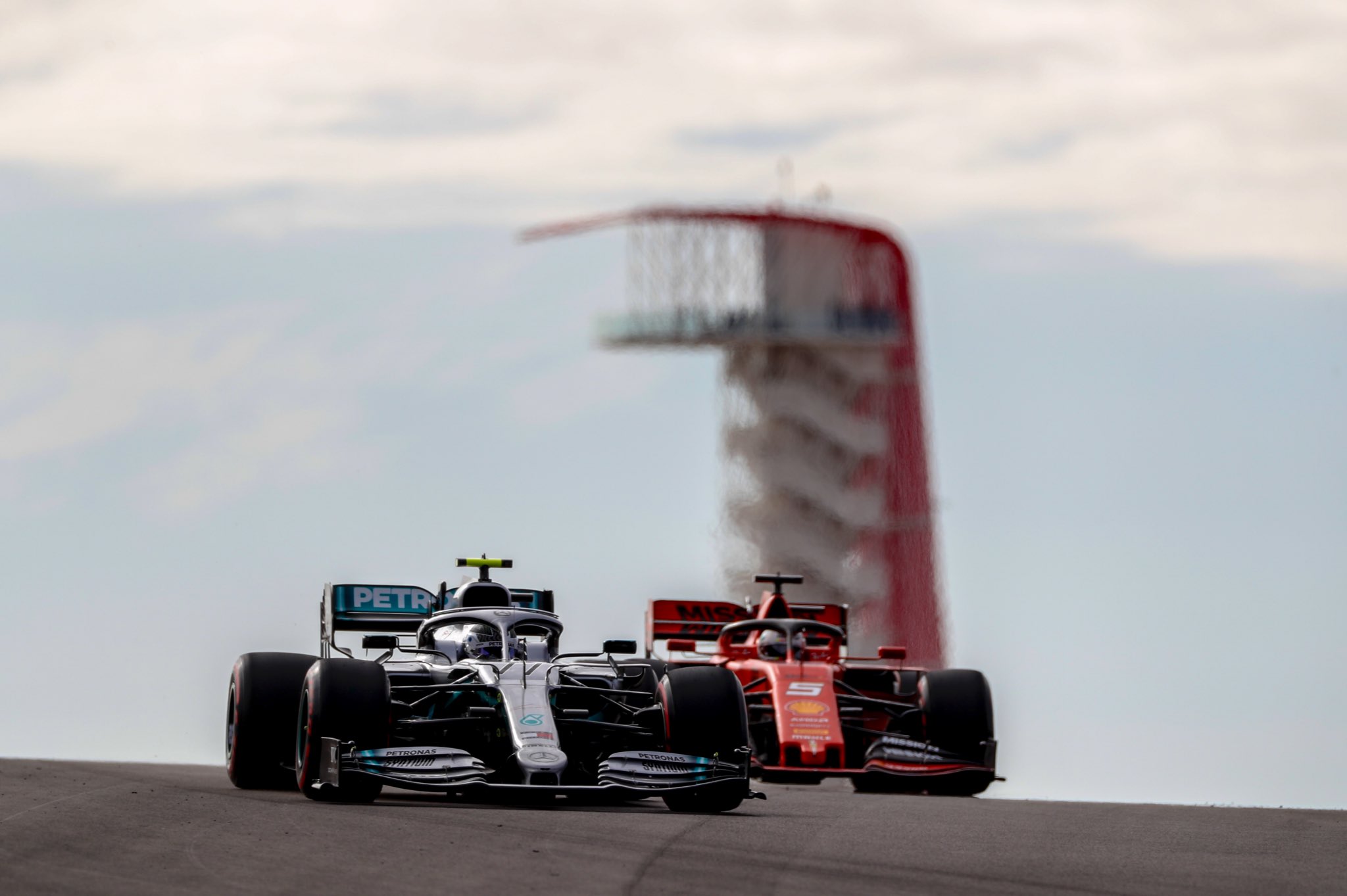 It was an incredibly close session which saw Valtteri Bottas take pole by just over a hundredth of a second from Sebastian Vettel, and certainly puts himself in a good position to keep the championship alive if Lewis Hamilton fails to finish where he needs to.
Bottas took pole by a margin of 0.012 seconds from Vettel in second, whilst Max Verstappen was also within a tenth of Bottas, he may have challenged for pole had it not been for a lock up at Turn 1. Charles Leclerc and Lewis Hamilton both made mistakes on their fast laps and trail the top 3, particularly the latter, who accepted blame for his disappointing starting position, whilst Alexander Albon felt he could've been closer without some mistakes. McLaren showed good pace throughout the weekend and unsurprisingly topped the midfield, with Carlos ahead of Lando, with Daniel Ricciardo and Pierre Gasly rounding out the top 10.
Nico Hulkenberg qualified in eleventh, whilst Haas endured a better session, with Magnussen qualifying in twelfth and Grosjean qualifying in fifteenth. It was a disappointing session for Racing Point, a lockup at Turn 1 prevented Lance Stroll challenging to get into Q3, whilst Sergio Perez starts from the pitlane due to a harsh penalty for missing the weighbridge. Whilst neither Alfa Romeo could get out of Q1.
Here is the full starting grid with penalties taken into account;
Valtteri Bottas (Mercedes)

1.32.029

Sebastian Vettel (Ferrari)

1.32.041

Max Verstappen (Red Bull)

1.32.096

Charles Leclerc (Ferrari)

1.32.137

Lewis Hamilton (Mercedes)

1.32.321

Alexander Albon (Red Bull)

1.32.548

Carlos Sainz (McLaren)

1.32.847

Lando Norris (McLaren)

1.33.175

Daniel Ricciardo (Renault)

1.33.488

Pierre Gasly (Toro Rosso)

1.33.601

Nico Hulkenberg (Renault)

1.33.815

Kevin Magnussen (Haas)

1.33.979

Daniil Kvyat (Toro Rosso)

1.33.989

Lance Stroll (Racing Point)

1.34.100

Romain Grosjean (Haas)

1.34.158

Antonio Giovinazzi (Alfa Romeo)

1.34.226

Kimi Raikkonen (Alfa Romeo)

1.34.369

George Russell (Williams)

1.35.372

Robert Kubica (Williams)

1.35.889

Sergio Perez (Racing Point)

1.35.808*
KEY: Green = Q3, Orange = Q2, Red = Q1
*= Starting from pits penalty
There are many fascinating things to watch out for in the race. The start in particular as always at the United States Grand Prix will be a fascinating watch. The Ferraris are typically good off the line and Bottas could well find himself under pressure at Turn 1. Also we have an interesting split strategy from Red Bull, with Max Verstappen starting on the mediums, whilst Alexander Albon will start on the softs, which could add some intrigue to see which car is on the right strategy.