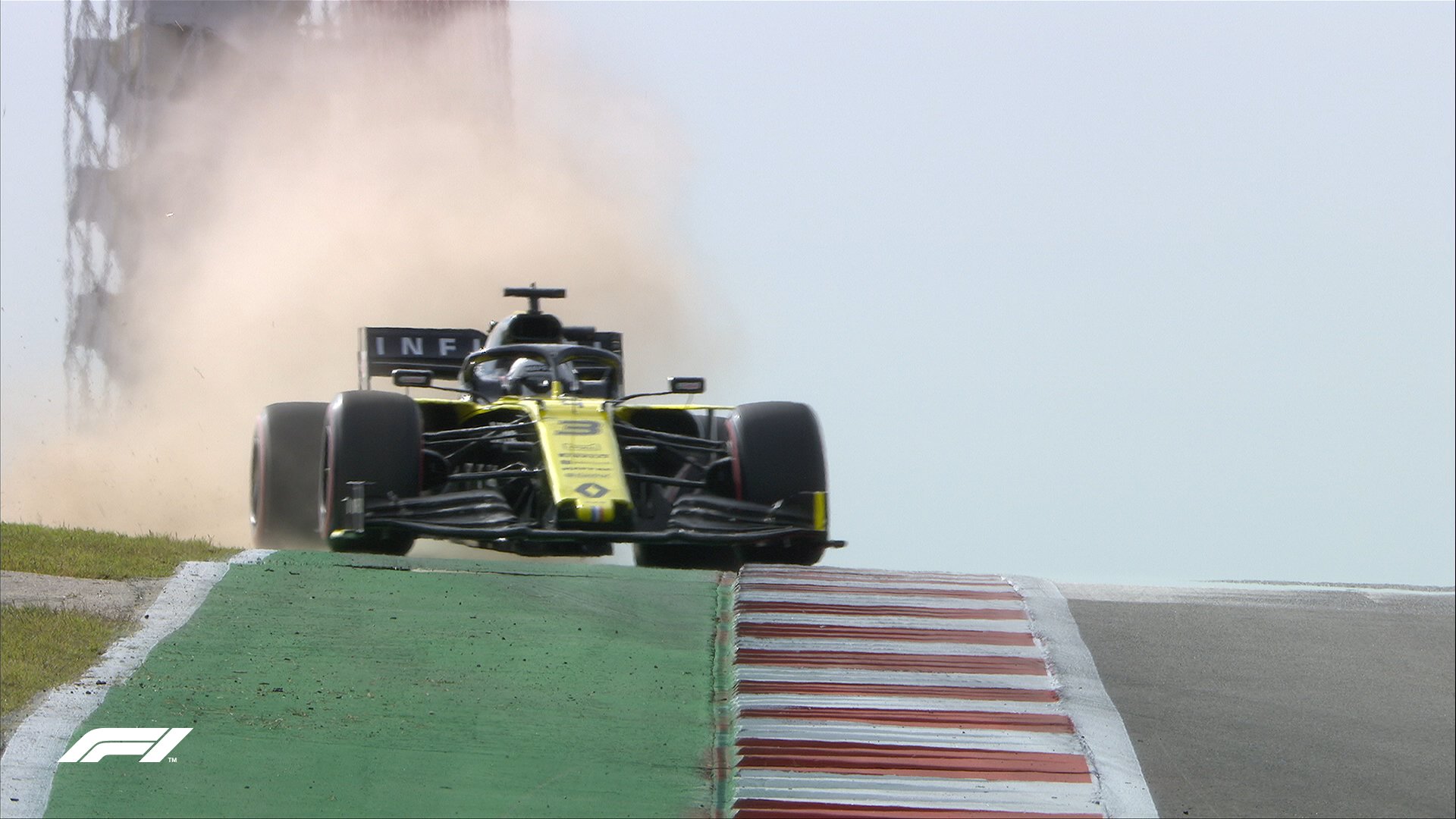 Whilst last week the story of the first day of running was a lack of grip, today, the talking point has been the bumps, which led to many complaints on the radio, with Lewis Hamilton even reporting a headache as a result after Practice 1. Unsurprisingly mistakes and spins crept in, partially as a result of the bumps. The biggest of them all being Romain Grosjean finding the barrier after overcorrecting a swapper.
Whilst Practice 1 didn't see as much relevance due to the testing of a prototype tyre for 2020, we still got an idea of where everyone might be. Lewis Hamilton topped second practice, although he did gain an advantage due to a toe. However 3 tenths up even with that is a fair margin and the long run pace looked very promising indeed. Ferrari however could be hiding something as the engines are turned up higher and they proved they are very much in this fight. Whilst Red Bull proved to be fast as well, fairly close to Mercedes and Ferrari and in the fight for the victory, even topping FP1 with Max Verstappen. Overall, indications so far suggest it is close between the top 3 teams.
In the midfield, Pierre Gasly has been in solid form today, being the top midfield runner in both sessions, giving an indication the Toro Rosso has pace. McLaren and Renault indicated they will be contesting at the top of the midfield once more, whilst early indications suggest this weekend could be another struggle for Haas, being seventeenth and eighteenth in FP2.
The track will evolve as the weekend goes on and mistakes will likely reduce, but the bumps will no doubt leave a lasting challenge throughout the weekend, especially when a driver overtakes where some unknown bumps could present themselves. Whilst it looks quite close between the top 3 teams, and we go into Saturday with not much of an idea who is looking good. We will have to wait and see what happens.