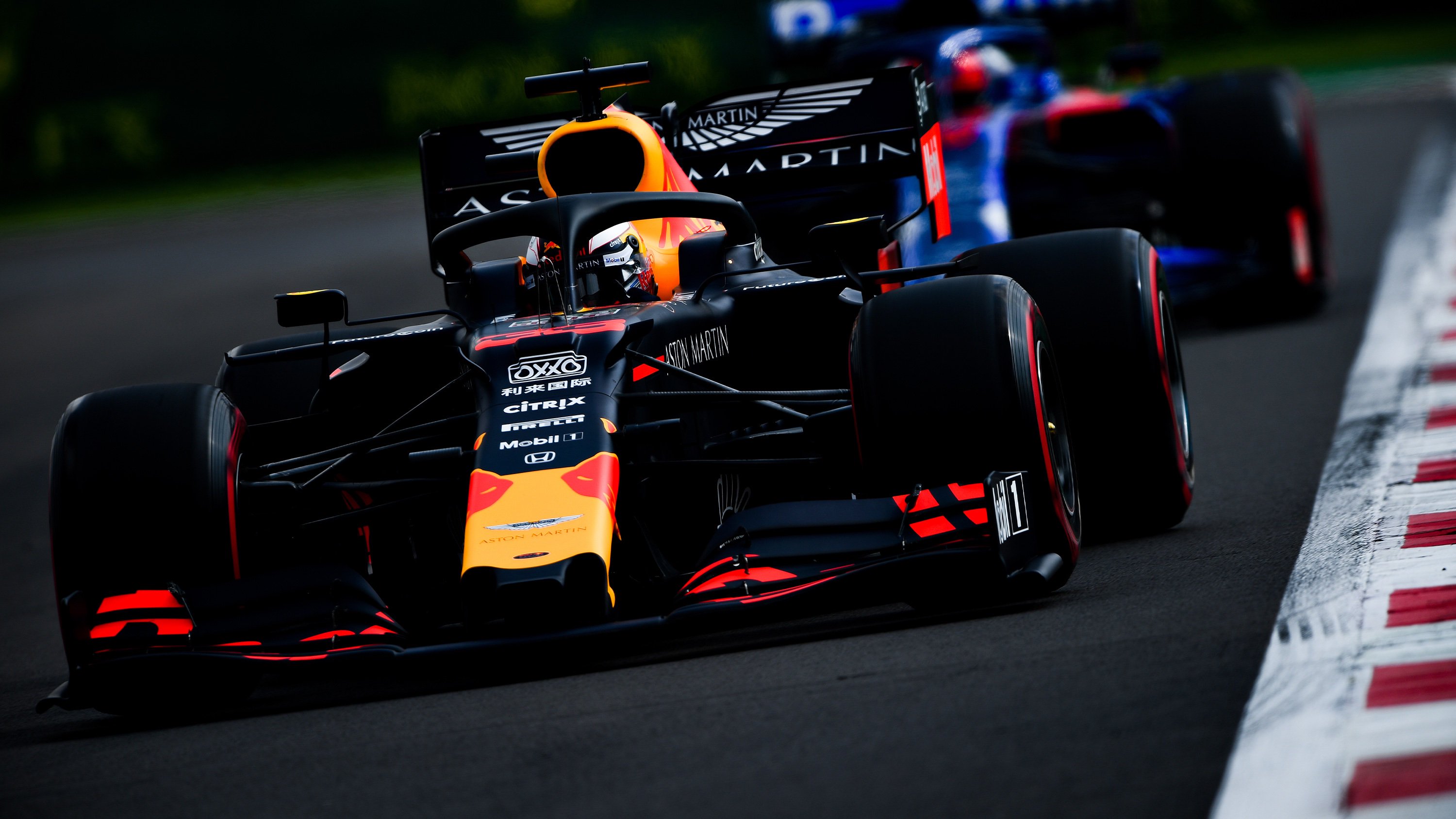 It can be said Max Verstappen did himself no favours in qualifying and afterwards as he inherited a 3 place grid penalty for a yellow flags infringement. This put Charles Leclerc on pole position, leading a Ferrari front row.
Max Verstappen set the fastest time in the initial runs with an impressive lap, the only driver to get into the 1.14s. When Valtteri Bottas crashed at the final corner bringing out the yellow flags in the final runs, that should have assured Max pole position as no one could improve. However he set a faster time without lifting off despite Bottas's car being on the side of the road, and basically admitted not slowing down for good measure. This dug his hole even deeper and sealed the deal. Was a fair penalty, but too many decisions are taking too long after a race/session in recent times, which needs to be addressed.
This puts Charles Leclerc on pole position, taking his seventh pole of the season ahead of his team-mate Sebastian Vettel. Ferrari were favourites before qualifying but it was quite an unusual way to confirm that favouritism. Lewis Hamilton will start in third ahead of Max Verstappen, who is not out of the race for the win starting in fourth. Alexander Albon impressed to qualify in fifth ahead of Valtteri Bottas, who provisionally starts sixth but only provisionally as if his monococque is damaged, which an impact with the concrete wall could do, Mercedes will have to break parc feme rules to get him out for tomorrow. The McLarens of Carlos Sainz and Lando Norris qualified just behind ahead of the two Toro Rossos of Daniil Kvyat and Pierre Gasly, the latter just able to take part in today's action after an illness threatened his participation.
Sergio Perez and the two Renaults of Nico Hulkenberg and Daniel Ricciardo just missed out but will have the luxury of a free choice of tyres. Whilst the big story of Q1 was Haas, as neither car made it out of Q1 and face a tough race due to their ongoing tyre issues.
Charles Leclerc (Ferrari)

1.15.024

Sebastian Vettel (Ferrari)

1.15.170

Lewis Hamilton (Mercedes)

1.15.262

Max Verstappen (Red Bull)

1.14.758*

Alexander Albon (Red Bull)

1.15.336

Valtteri Bottas (Mercedes)

1.15.338

Carlos Sainz (McLaren)

1.16.014

Lando Norris (McLaren)

1.16.322

Daniil Kvyat (Toro Rosso)

1.16.469

Pierre Gasly (Toro Rosso)

1.16.586

Sergio Perez (Racing Point)

1.16.687

Nico Hulkenberg (Renault)

1.16.885

Daniel Ricciardo (Renault)

1.16.933

Kimi Raikkonen (Alfa Romeo)

1.16.967

Antonio Giovinazzi (Alfa Romeo)

1.17.269

Lance Stroll (Racing Point)

1.18.065

Kevin Magnussen (Haas)

1.18.436

Romain Grosjean (Haas)

1.18.599

George Russell (Williams)

1.18.823

Robert Kubica (Williams)

1.20.179
* = 5 place grid penalty
KEY: Green = Q3, Orange = Q2, Red = Q1
There are a lot of key things to look out for tomorrow. Firstly, the rundown to the first corner, as always in Mexico, will be fascinating. Will Ferrari play their Sochi tactics? Or is the air thin enough for the slipstream not to have enough of an effect to worry them about Hamilton and Verstappen? Secondly the tyres, as always in Mexico, the lack of downforce from the thinner air means the cars slide more, resulting in more tyre wear. Thirdly, will the threat of rain materialize? That will make the track very tricky indeed. And finally, if Bottas has to start at the rear of the grid or from the pitlane, that increases Hamilton's chances of clinching the title dramatically. It certainly looks set to be an intriguing 71 laps in Mexico City.