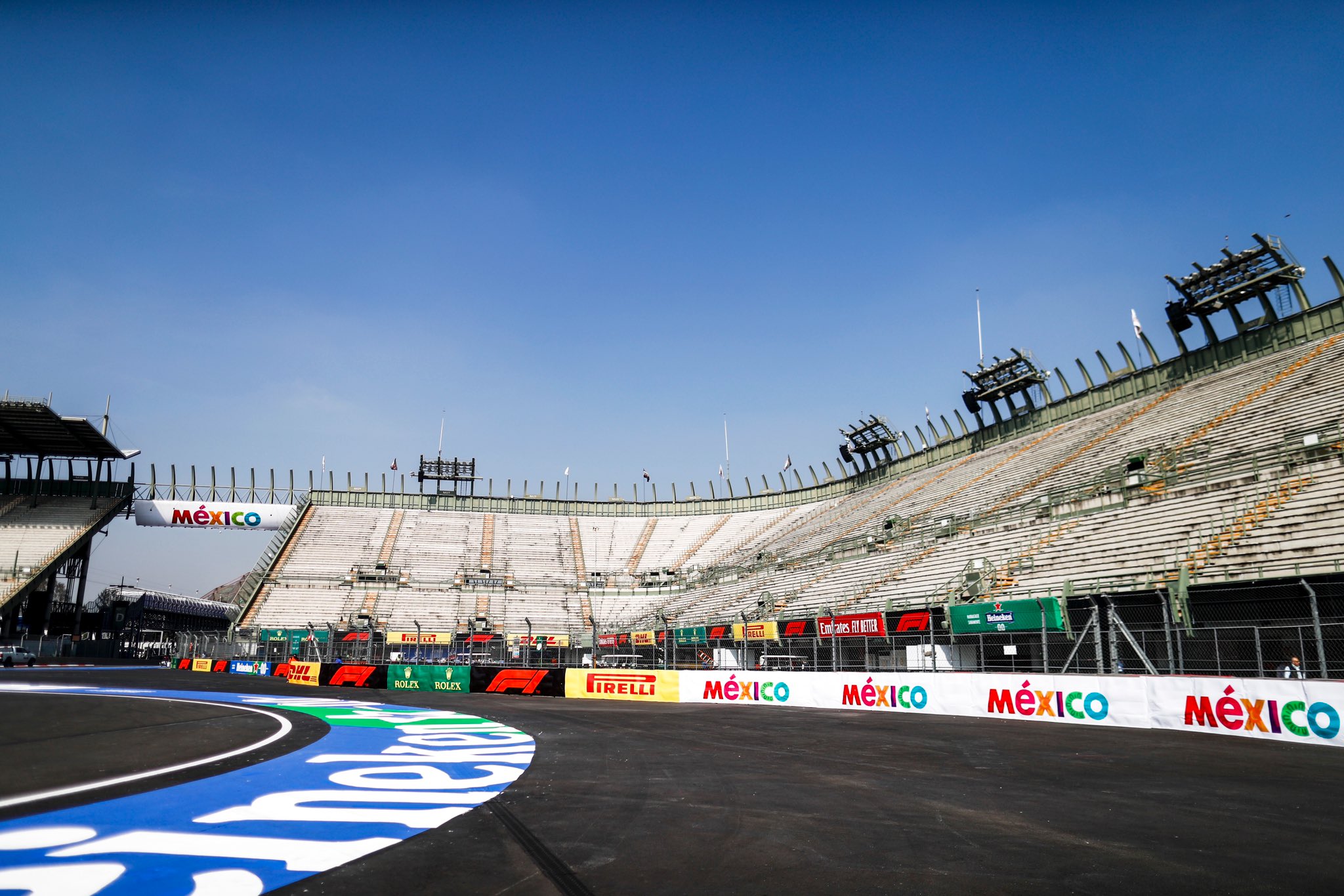 Formula One arrives in Mexico City after a two week break, where Lewis Hamilton has his first shot of securing a sixth world title if he outscores his team-mate Valtteri Bottas by 14 points. However the high altitudes threaten to derail his chances of wrapping it up this weekend.
On paper this track is completely against the W10. The lack of air to cool the engine could suffocate it and force them to turn it lower than usual. However they do have the final sector which could potentially help them make up the deficit to Ferrari, who will likely gain a lot of time on Mercedes on the main straight and the smooth corners. The main thing Lewis in particular will be hoping for, is the small threat of rain comes to fruition.
Moving onto Red Bull. Max Verstappen has dominated this race the past two years with the help of the aerodynamic strengths of their car in the past two years. However the change of regulations has reduced their aerodynamic advantages and they haven't delivered on tracks they were expected to be strong, such as Singapore. So their advantage here may not be as much as in previous years.
Their ex-engine partner Renault, coming off the back of their disqualification, are expected to go well here, as it is the sort of high speed track that suits them, same goes for their customer team McLaren. The engine should work well round here with the lower altitudes and they will likely be fighting at the top of the midfield. However the Renault engine's reliability has been fairly poor in the past couple of years, which could be their Achilles heel.
As far as the rest of the midfield goes, Racing Point have historically been fairly strong here, convenient for home hero Sergio Perez, who will want to perform in front of his home crowd. Whilst Toro Rosso and Alfa Romeo will likely be in the mix too, the latter will benefit from the Ferrari engine. However the other Ferrari powered team, Haas, are expecting to struggle here as the lack of downforce due to the high altitudes will multiply their ongoing tyre issues. Whilst Williams will most definitely bring up the rear as before.
Here is my verdict on what I am expecting the pecking order to be;
Red Bull
Ferrari
Mercedes
Renault
McLaren
Racing Point
Alfa Romeo
Toro Rosso
Haas
Williams
With high altitudes and a lack of downforce often having unusual effects on the cars and tyres, and a slight threat of rain, it certainly looks like it could be a weekend to watch in Mexico!