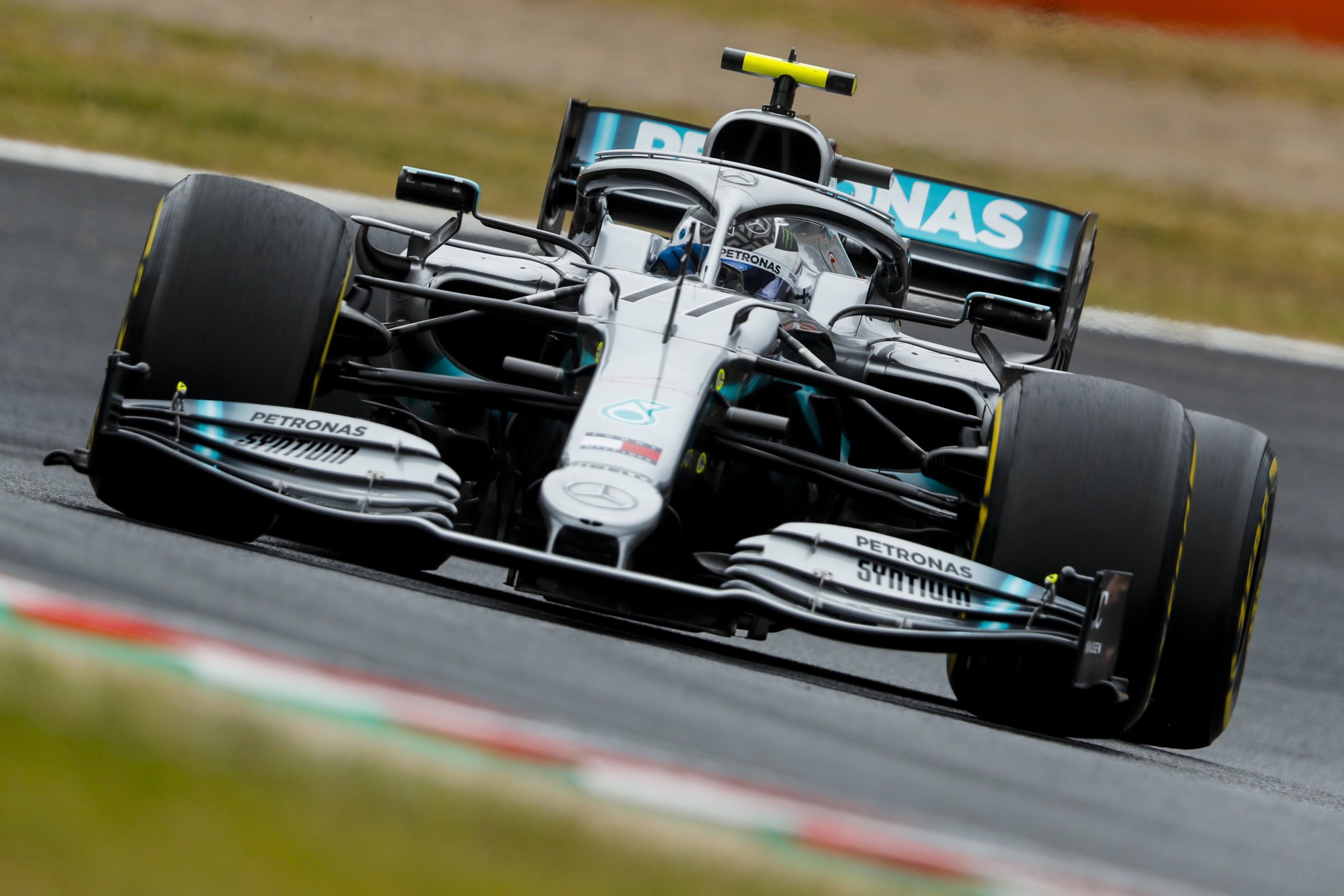 Friday was an action packed day at Suzuka, where the running was crucial and may have even set the grid in Practice 2. The decision was made to close the circuit on Saturday as a result of the typhoon, with Practice 3 being cancelled altogether and qualifying being moved to Sunday morning, providing the track is ready. If not, then the order of Practice 2 will set the grid. This means we may have gotten more representative running than usual.
To no one's surprise, Mercedes were 1-2 in both sessions, with Bottas leading the way despite a spin on one of his preparation laps in FP2. Ferrari looked to be around 2 tenths off in the more representative FP2, likely losing out in the corners but making time back up on the straights. They were beaten in FP2 by Max Verstappen, who looks to be on reasonable form.
McLaren look to be heading the midfield once again whilst Racing Point were on form in the speed traps and look to be points contenders. Whilst Renault struggled, and if the Friday session does indeed set the grid, they will line up on the penultimate row. Whilst Naoki Yamamoto starred in his FP1 appearance with Toro Rosso. The driver he replaced in FP1, Pierre Gasly made up for it in FP2 and set a time good enough for the top 10.
Teams did appear to be treating FP2 as a qualifying session due to the potential of it potentially setting the grid, which if it does so means Bottas would be on pole ahead of Hamilton, Verstappen, Leclerc, Vettel and Albon, with Sainz, Perez, Gasly and Norris rounding out the top 10. Therefore its safe to believe Mercedes could well be back in front, but the race could be a whole different story.