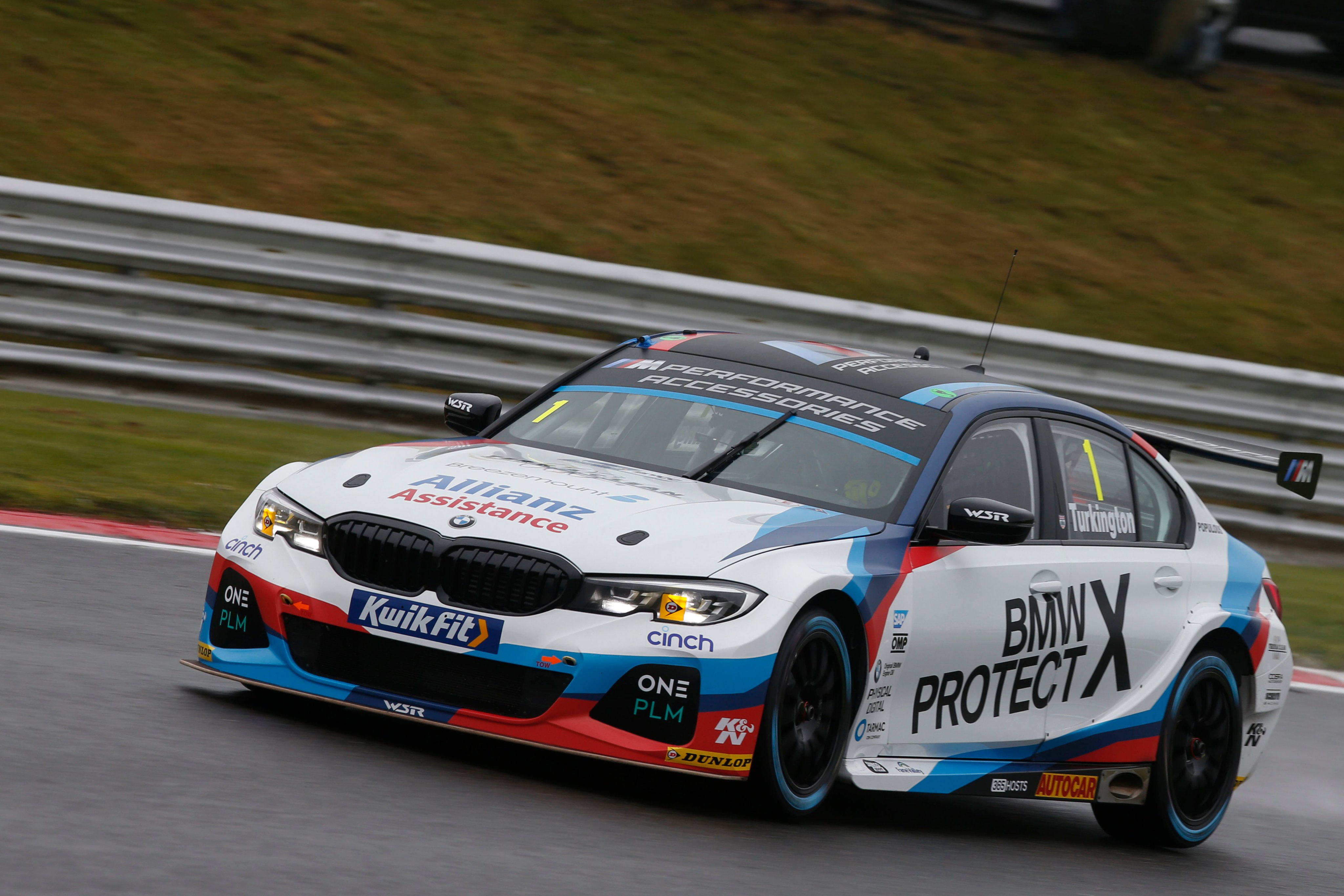 Tomorrow a British Touring Car Championship season that looked to be dominated by BMW comes to a close at Brands Hatch with five drivers still mathematically in contention with three rounds to go. Could BMW's all conquering new 3 Series take a convincing title victory in its first year, or will one of the others in contention take charge.
Let's go through each of the title contenders. Tom Ingram currently sits in 5th on 236 points, 62 off championship leader Turkington. Like BMW, his team have brought in a new Toyota Corolla into the championship this year. Whilst his season hasn't been shy of success, having taken 4 victories, the Corolla hasn't made the impression the 3 Series has. 20 points are on offer for a race win, so essentially he is kept in the title fight by bonus points, and especially from 17th on the grid in Race 1, it is going to be tricky for him to stay in the fight after Race 1 and his fifth place in the standings could be under threat from Rory Butcher who starts fifth.
In 4th is Josh Cook on 263 points. Him and his team BTC Racing, who he joined this year have had a breakthrough year, mounting a title challenge for the first time with the Civic Type R FK8. It will be a struggle for him to actually win the title being 35 points behind, but a lot can happen in the BTCC and being eighth on the grid puts him in striking distance if the contenders faulter.
Then we move on to the first of the BMWs, who have so far looked ominously fast this weekend, with their 3 Series being compared to a DTM car. Andrew Jordan sits third in the standings on 280 points, 18 behind the leader which puts him well in striking distance, especially starting from third on the grid. The 2013 champion has had a solid campaign, with 6 race victories, however it was undoubtedly hampered by having to miss Races 2 and 3 at Donington due to injuries in a Race 1 crash. Without that many believe he could be closer.
Second in the standings is Dan Cammish, in his second BTCC season, driving the Honda Civic Type R FK8. He sits in second on 281 points, one ahead of Jordan and 17 behind Turkington, moving ahead of Jordan at Silverstone. His life has been made more tricky as he starts in twelfth with the extra ballast from being in second in the standings but he is in range if the BMWs in front of him crack.
And there is the title favourite Colin Turkington, hoping to secure a fourth drivers title. He instantly got to grips with the new 3 Series, has been a consistent front runner and whenever things have gone wrong for him, he has always had this habit of being able to pull it back. His chances have increased even more today as he took a point for pole position, which puts him 17 points in front. He took pole by 0.316, which is a staggering gap when you consider he was carrying the most success ballast from leading, which gives the impression he could be tough to beat. However things can change fast in the BTCC that can result in the wheels falling off easy title campaigns. A hurdle he will have to overcome comes in the form of Ashley Sutton who starts alongside him, a driver known for daring moves, which could cause headaches for the title favourite.
To conclude, BMW have looked very strong this weekend and that could translate to the races tomorrow. All 3 of their cars line up in the top 4, with the third BMW, Tom Oliphant who starts in fourth looking to play a supporting role in the title fight. This leads me to believe it will be one of their cars winning it, most likely Turkington due to his gap, pace and experience. Therefore my prediction for the final championship order is;
1. Turkington
2. Jordan
3. Cammish
4. Cook
5. Butcher
It certainly looks set to be an exciting finale, especially with rain potentially playing a part.