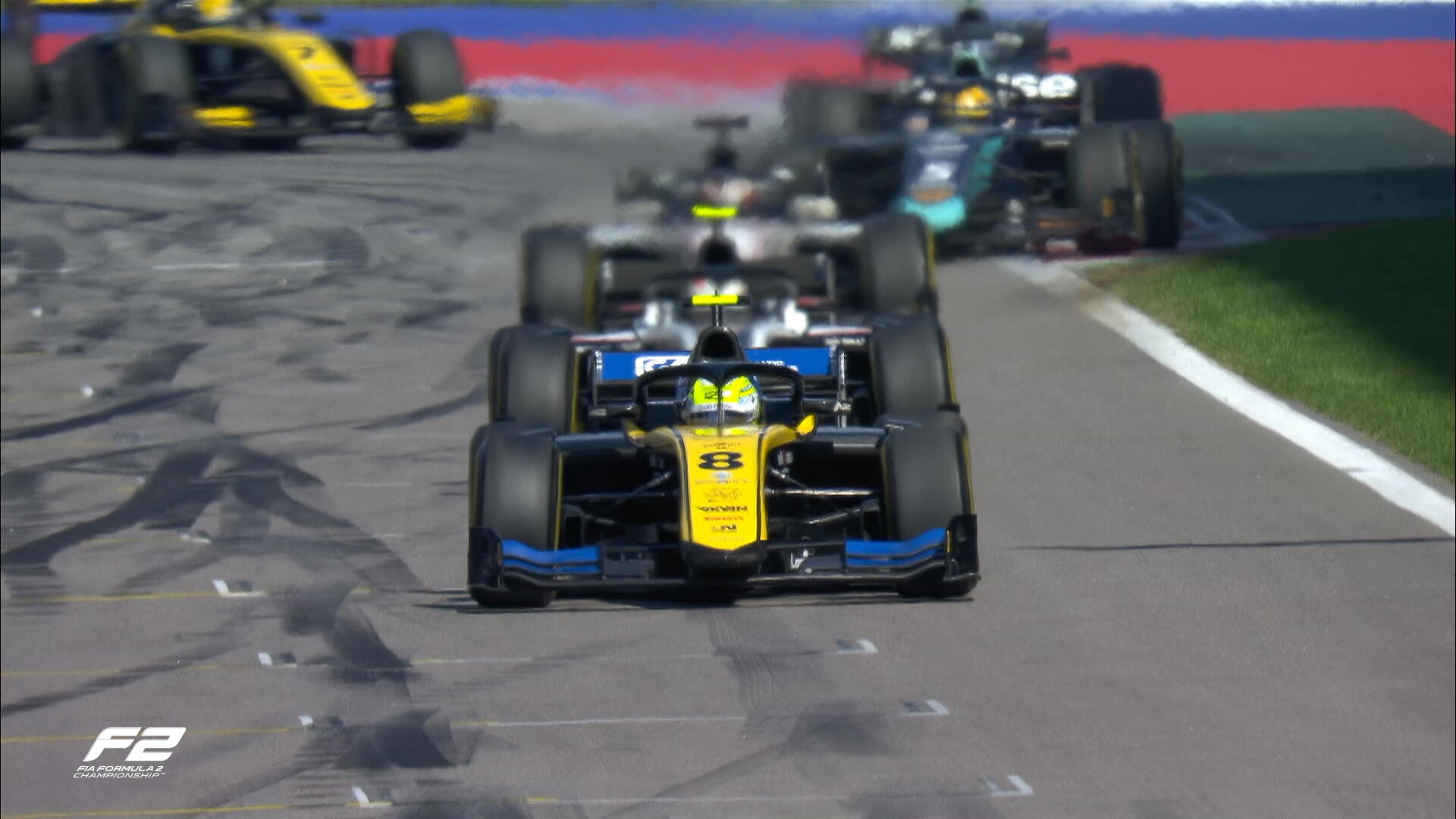 F1's premier feeder series' saw eventful races on Grand Prix Sunday, with Luca Ghiotto taking victory in a race shortened as a result of a massive Lap 1 crash between Aitken, Mazepin and Matsushita, where all 3 drivers were OK. Whilst Juri Vips returned from a bad run of races and was victorious in the final F3 race of the season.
Formula 2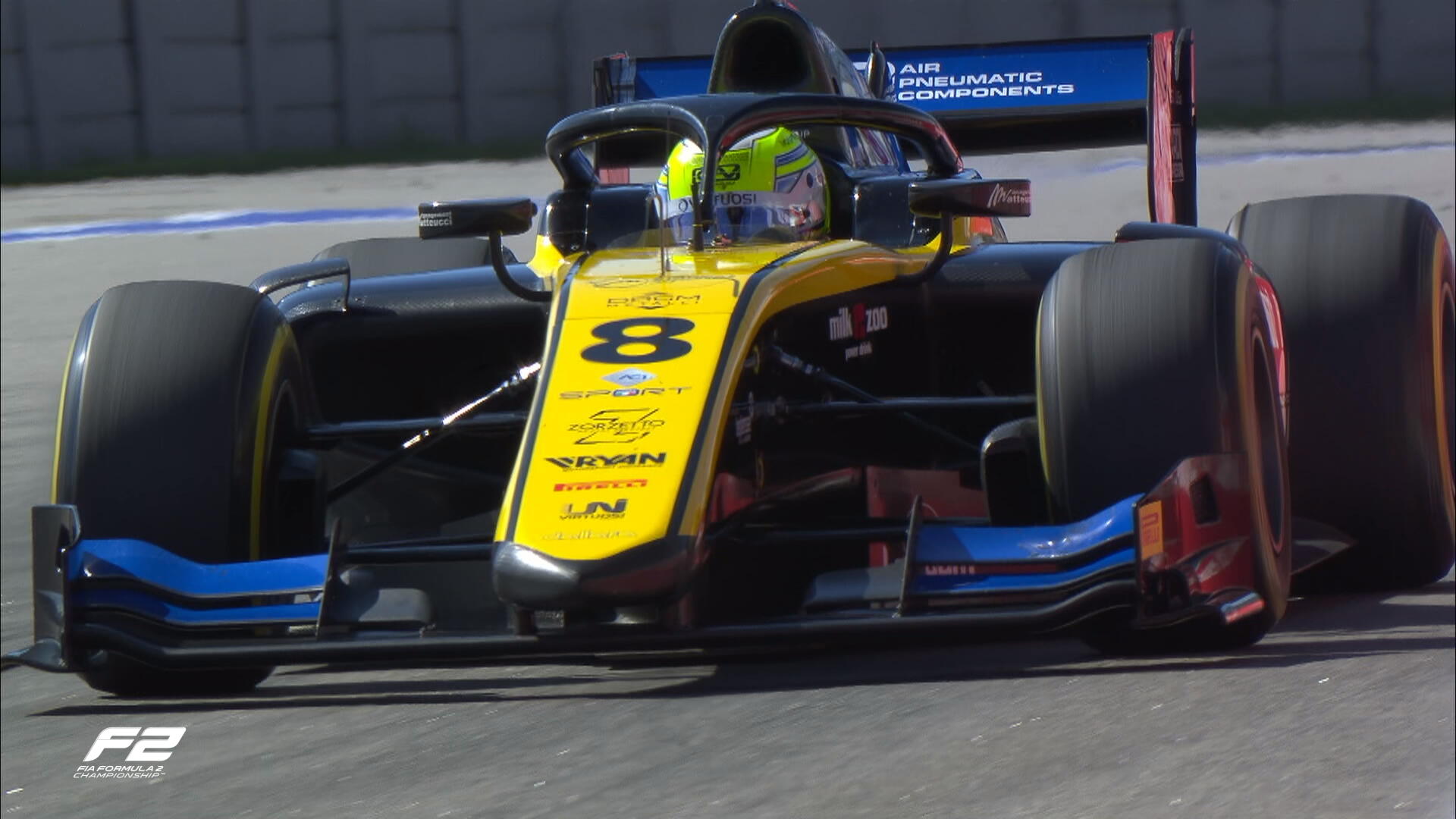 The second Formula 2 race was shortened as a result of a lengthy red flag delay after a hefty crash at Turn 2. Both Jack Aitken and Nikita Mazepin ran wide, but whilst Aitken went round the bollard as the rules stated, Mazepin didn't, bounced off Aitken on rejoin and went into an innocent Nobuharu Matsushita, sending the Carlin into the barrier at high speed. It was a hefty shunt but thankfully all drivers were OK.
The race was unsurprisingly red flagged due to damage to the Tecpro barriers. Many thought the race would be cancelled due to a tight schedule, but the race was restarted, albeit shortened from its scheduled distance to 15 laps. Luca Ghiotto now led from Callum Ilott, whilst Nyck De Vries had made up ground at the start and started pressurising Callum Ilott for second before he made the pass stick. He then caught up to Ghiotto, and looked like he may steal the win and take the double. However the Italian stood his ground for long enough to ensure he crossed the line first ahead of De Vries and Ilott, and giving himself a chance of taking second in the standings from Nicholas Latifi, he is just 10 points behind. Here is the full classification of the Sprint Race.
1. Luca Ghiotto (UNI-Virtuosi)
2. Nyck De Vries (ART)
3. Callum Ilott (Sauber)
4. Nicholas Latifi (DAMS)
5. Guanyu Zhou (UNI-Virtuosi)
6. Sergio Sette Camara (DAMS)
7. Sean Gelael (Prema)
8. Giuliano Alesi (Trident)
9. Jordan King (MP)
10. Artem Markelov (Arden)
11. Jack Aitken (Campos)
12. Ralph Boschung (Trident)
13. Matevos Isaakyan (Sauber)
14. Louis Deletraz (Carlin)
15. Marino Sato (Campos)
16. Tatiana Calderon (Arden)
17. Mahaveer Raghunathan (MP)
R. Mick Schumacher (Prema)
R. Nikita Mazepin (ART)
R. Nobuharu Matsushita (Carlin)
Formula 3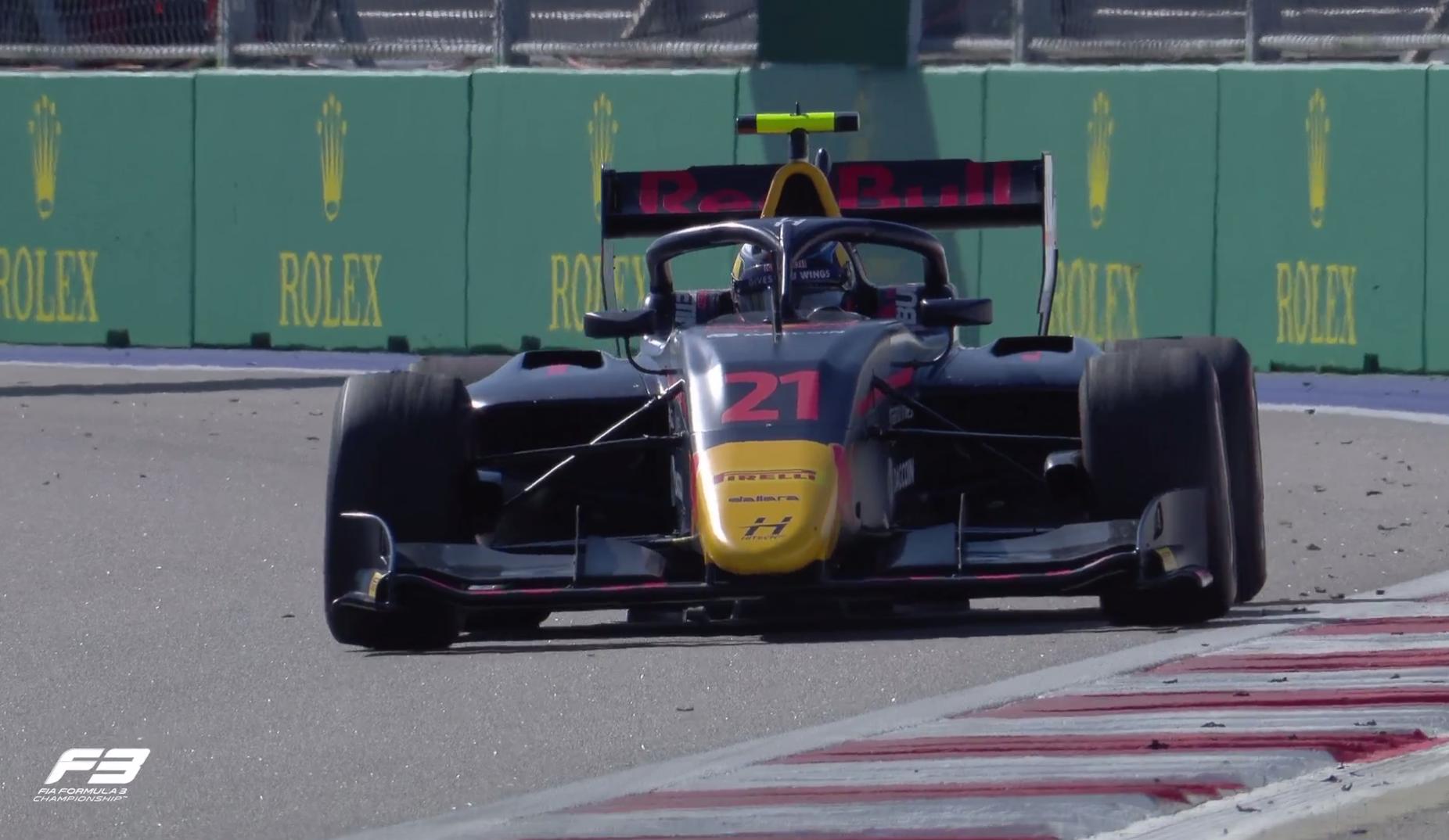 A fascinating season finale saw drama even before the race started as Jehan Daruvala stalled on the grid on the formation lap. Juri Vips held the lead, whilst Leonardo Pulcini and Jake Hughes were battling behind, until a heated battle reached breaking point and sent the Hitech driver round the wrong way. This also allowed Pedro Piquet into second but the Premas of Marcus Armstrong and Robert Shwartzman were charging, with Armstrong passing both Hughes and Piquet. Shwartzman passed Hughes and was gifted the final podium position when bad luck struck Piquet and he was forced to pull over.
Juri Vips pretty much dominated the race and took the win ahead of Marcus Armstrong, who's 2 points for fastest lap moves him ahead of Daruvala to secure second in the standings. Shwartzman finished in third ahead of Hughes, Kari and Yifei, who took his first and only points of the season.
1. Juri Vips (Hitech)
2. Marcus Armstrong (Prema)
3. Robert Shwartzman (Prema)
4. Jake Hughes (HWA)
5. Niko Kari (Trident)
6. Ye Yifei (Hitech)
7. Richard Verschoor (MP)
8. Liam Lawson (MP)
9. Christian Lundgaard (ART)
10. Logan Sargeant (Carlin)
11. Max Fewtrell (ART)
12. Devlin DeFrancesco (Trident)
13. Raoul Hyman (Sauber)
14. Jehan Daruvala (Prema)
15. Felipe Drugovich (Carlin)
16. Leonardo Pulcini (Hitech)
17. Bent Viscaal (HWA)
18. Andreas Estner (Jenzer)
19. Teppei Natori (Carlin)
20. David Schumacher (Campos)
21. Charles Leong (Jenzer)
22. Alessio Deledda (Campos)
23. Keyvan Andres (HWA)
24. Sebastian Fernandez (Campos)
25. Yuki Tsunoda (Jenzer)
R. Pedro Piquet (Trident)
R. Fabio Scherer (Sauber)
R. Simo Laaksonen (MP)
WD. Lirim Zendeli (Sauber)